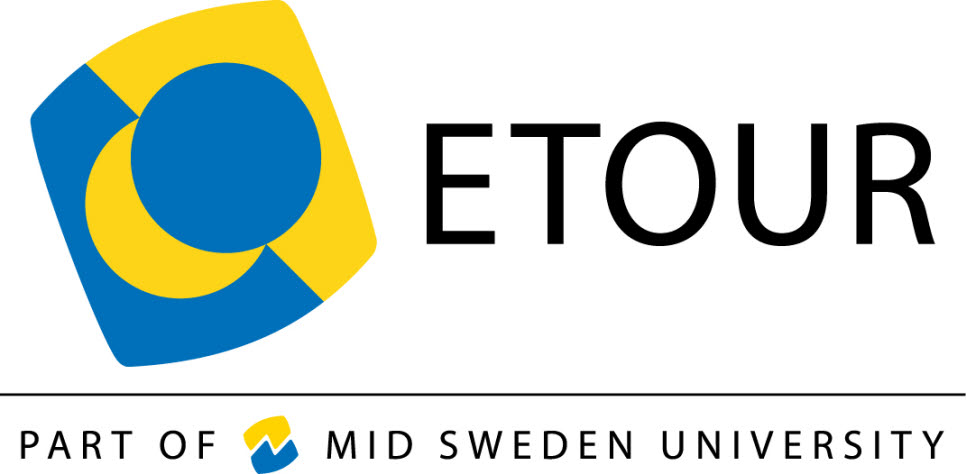 ETOUR is now offering PhD course in tourism studies.
Advances in tourism management, 7,5 ECTS
This course is focusing, at the one hand, on the functioning and the interplay of the various operations and processes within and between tourism organisations. At the other hand, the development of tourist destinations is put in the foreground. Central questions are the ones of tourism organisations and operations and destination management/development.
Time
Spring 2012
Instructors
Matthias Fuchs*, Bo Svensson, Bosse Boden, Dimitri Ioannides
Advances in tourism related resources, 7,5 ECTS
This course focuses mainly on the environmental, social as well as on the socio-technical impact of resources devoted to tourism production processes. Central questions are the ones regarding natural resources, human and cultural resources involved in tourism and socio- technical resources devoted to tourism. Sustainable development in theory and practise.
Time
Fall 2012
Instructors
Dimitri Ioannides*, Peter Fredman, Matthias Fuchs, Bosse Boden
Advances in tourism consumer behaviour, 7,5 ECTS
This course covers consumer behaviour in tourism. In particular it investigates the various and over time changing behavioural and attitudinal aspects of tourists related to the tourism experience. It also focuses on tourists' mobility in time and space. Central questions during the course involve tourists' consumption and tourists' mobility.
Time
Fall 2013
Instructors
Peter Fredman*, Maria Lexhagen, Robert Pettersson
Since 2010 the Department of Tourism Studies at Mid-Sweden University has offered a PhD program in Tourism Studies, click here to read more.