Cooperation develops our region
On March 15, 2018, we gathered with partners from Sundsvall municipality to summerize the research projects and prestudies in the cooperation agreement so far.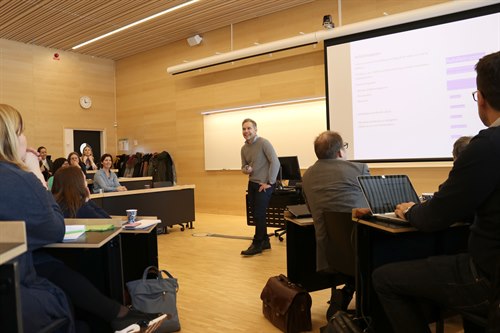 Mattias Andersson presented his study on rest products from the citizens.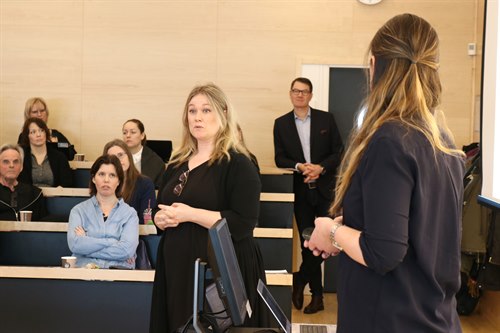 Teresia Edling-Hultgren presented cooperation for competencedevelopment and cooperation with students.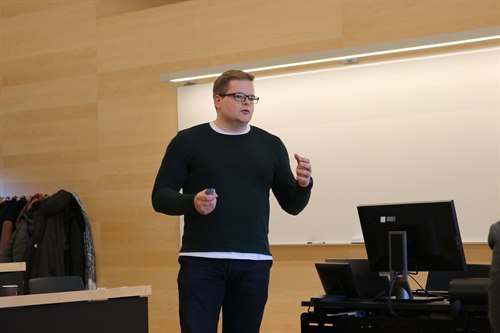 Nicklas Blomquist talked about the new research project DRIVE, electric vehilces for the future and how to charge them.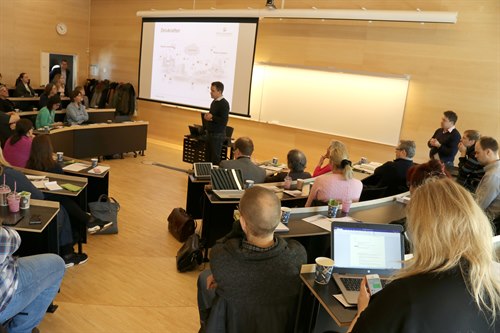 Mattias O'Nils talked about next generation Industrial Internet of Things.
We also heard presentations from Sven Norgren on new sustainable paperbags, Göran Bostedt about study motivation, Mårten Sjöström on 3D visualization for the mathematic education, Peter Öhman on sustainable cities, Lars-Åke Mikaelsson on future living rooms, Benny Thörngren on MILO, Markku Paanalahti on how to take care of demented persons and a lot of more
Read about all prestudies in the cooperations agreement with Sundsvall Municipality.