On September 18, 2020, we arranged a Green Energy seminar online. Around 50 persons joined the seminar and there were a lot of interesting discussions. Thank you all for joining! Watch the seminars on the website!
Keynote speakers Maria Taljegård from Chalmers and Eric Båve from KTH
Maria talked about; Vilken roll kommer batterier få i framtida elsystem?
Maria Taljegård är forskare vid Chalmers universitet i Göteborg. Hennes forskningsområde är elbilsbatterier och stationära batterier. Hon delade med sig av sin forskning kring batterier i framtidens elsystem som energilagring och smarta och hållbara lösningar under sitt föredrag hos oss.
Eric talked about; Samhällsplanering som implementerar nya systemlösningar med grafen och andra nanotekniker. Eric Båve delade med sig av sin syn på samhällsplanering och energisystemstudier för att se olika typer av aktörspåverkan.
Research focus
We also discussed research results so far in the research project DRIVE, and presented the research focus in the STORE project.
Research highlights from tribo and nanoenergy were presented by Docent Renyun Zhang.
Research highligts from Litium Ion Batteries were presented by post doc Manisha Phadatare.
Research highligts from supercapacitors were presented by Dr. Britta Andres.
Research highlights from low voltage motors were presented by Peng Cheng.
Reseach highlights from power electronics were presented by professor Kent Bertilsson.
The Store project was presented by Docent Magnus Engholm.
The Drive project was presented by Dr Nicklas Blomquist.
See the presentations below.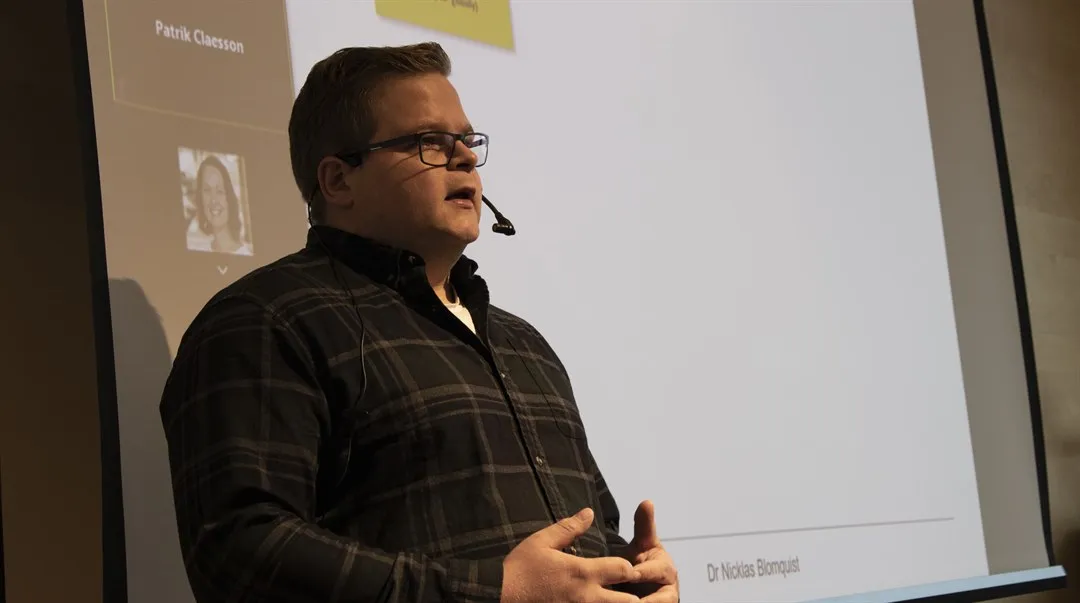 Watch the researcher present the results in the project
Nicklas Blomquist, Renyun Zhang, Britta Andres, Manisha Phadatare, Peng Cheng and Kent Bertilsson presents the research results in the research project Drive.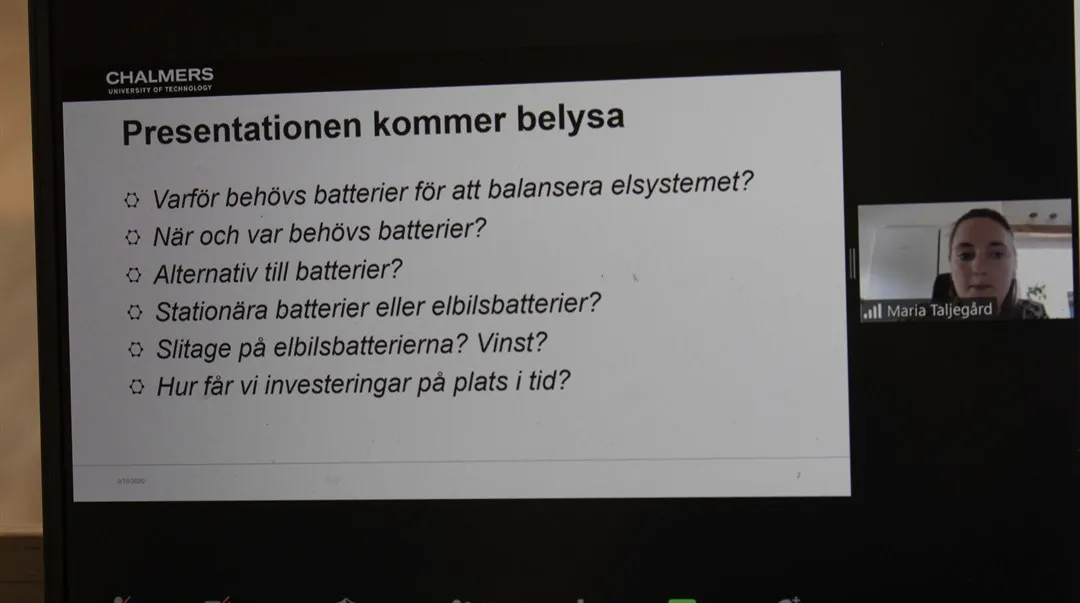 Maria Taljegård from Chalmers present her research
Keynote speaker 1 Maria Taljegård from Chalmers presents her research on Batteries and energy systems.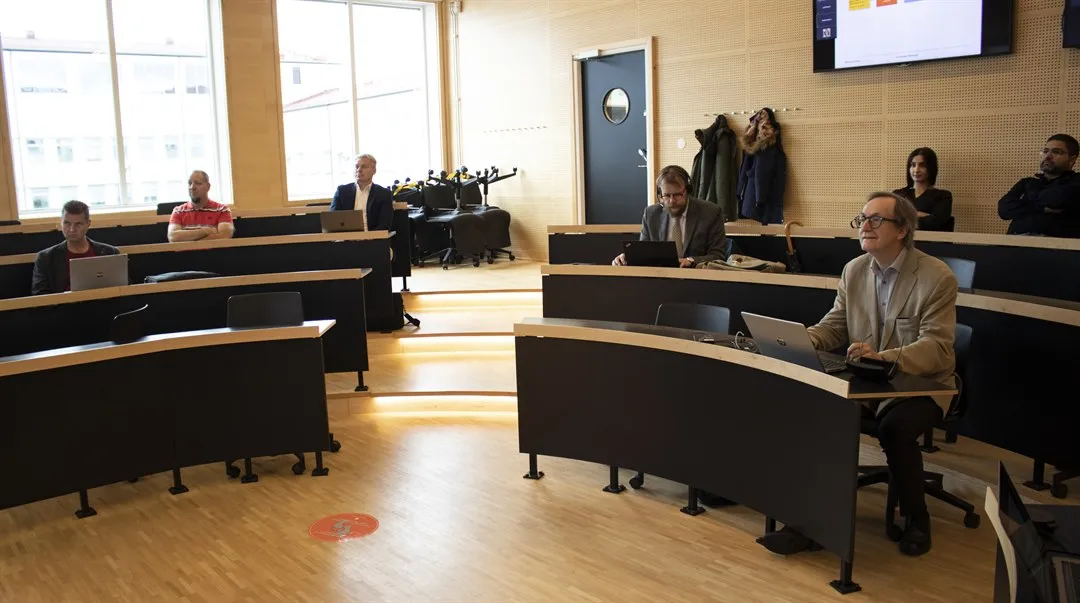 Eric Båve from KTH presents his research
Keynote speaker Eric Båve from KTH presents his research on "Samhällsplanering och infrastruktur".
Photos from the seminar