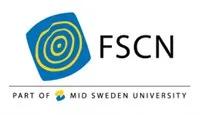 e2cmp - Eco-friendly efficient chemimechanical system for sustainable packaging materials
The aim is to improve the competitive advantage of pulp fibre based materials over fossil based materials. This contributes to the long-term goal of new and environmentally friendly packaging material.
The basic idea is to maximally benefit from the natural stiffness on wood fibres and achieve the required strength properties by engineering the surface properties of fibre since high bulk is the crucial factor that controls the rigidity of the packaging.
The Knowledge Foundation is funding research over five years with a total of 12 million sek in the research synergy e2cmp - Eco-friendly efficient chemimechanical system for sustainable packaging materials. The University has an internationally strong position in process engineering research on mechanical pulp. The research project consists of four sub-projects.
These projects contribute to the long term goals for the development of new, environmentally friendly and sustainable packaging materials and our goal is to replace plastic with fibre-based materials. We will cooperate with the university of Trois Rivieres Quebec and British Columbia in Canada and Tennessee in the United States.
BillerudKorsnäs, Valmet and PulpEye are partner companies in the research projects. Together, they contribute with equal financial resources as Knowledge Foundation for the research projects.
"Within BillerudKorsnäs we have a high level ambition in developing and improving our paperboard products and production processes," says Henrik Edlund, project manager R & D BillerudKorsnäs. "In order to improve and achieve desired pulp properties of the fibre in the cardboard middle layer, we consider it necessary to increase the knowledge and the fundamental understanding of fibre processing in the CTMP process. Such R & D work with strong research character and a need for expertise in several areas is advantageously carried out in cooperation with suppliers of hardware and measuring equipment in the industry with higher education institutions. The skills and experience FSCN has in research on mechanical pulp production has been crucial for BillerudKorsnäs in the choice of partner. We have great expectations of this joint research projects and enter into cooperation with the hope that the results will contribute to our efforts to develop and produce sustainable packaging."
The core question is whether it will be possible to produce a more sustainable forest fibre based packaging material with improved functional properties such as high bulk, stiffness and strength when reducing the total material usage and energy costs. To answer this question we need the following sub-projects: