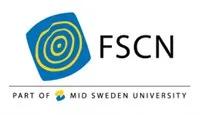 EcoMat - Ecofriendly sustainable strong materials
The aim of the project is to develop knowledge on how to modify paper manufacturing and pulp manufacturing process to produce fossil-free functional packaging materials.
Use of plastic constitutes an increasing threat to our nature and future. Plastic materials are a big environmental hazard. Large amounts end up in the oceans where the plastic decomposes into microparticles. These are found to an increasing extent in aquatic animals and thus also throughout the food chain. Increased use of wood fiber-based materials as a replacement for plastic would significantly reduce the problem since wood fiber-based materials break down naturally without adverse effects environment.
Previous and ongoing research at Mid Sweden University shows how we can achieve very strong fiber-based materials with very good water resistance. Instead of producing printing paper whose market is decreasing we can replace this production with a new type of packaging material which should be very interesting for the entire Swedish forest industry, but perhaps especially for our region.
Through regionally produced bio raw materials, the number of jobs within Västernorrland county can increase. The project aims to further develop and, together with the region's companies, implement fundamental research on how high yield pulps can be used to produce materials who can replace fossil-based materials such as plastic mainly in packaging.
In this project we want to test our hypothesis that the native wood lignin can be utilized to give paper material very good strength properties especially wet strength provided one understands to adapt the conditions of the papermaking process to the natural properties of wood lignin.
The aim is to develop knowledge about how to modify paper manufacturing and pulp manufacturing process so that fossil-free functional packaging materials that replace plastic materials can be manufactured. Production lines that produce print papers should be able to be rebuilt so that the already existing equipment in today's printing paper, i.e. machines and pulp manufacturing systems, could continuously be used for the manufacture of the future's new strong liquid-resistant packaging materials.
In addition to participating companies, the target group includes authorities, industry and the public who are interested to find realistic methods to solve today's environmental problems with fossil-based plastics in Sweden, the rest of Europe and internationally. Long-term orientation is therefore that we first in the region of Västernorrland county and later in the whole of Sweden will be able to produce and market high quality packaging materials.