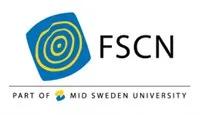 Hipemacell - High performance materials from cellulose fibres
This project combines state of the art scalable catalysis on cellulosic fibres with sustainable engineering for obtaining improved and novel propeities of the fibres (e.g. strength- water- and moisture-resistance, fire resistance) so that they can compete with fossil-based materials (e.g. plastics and carbon-fibre-epoxy composites). The eco-friendly catalysis can be performed before the engineering as well as after allowing for introduction of new functionalities and improved properties at different stages of the processes. One way of investigating this science is to apply it to wood-based composites that can replace present carbon-fibre-epoxy composites in demanding high-perfonnance products (e.g. sport boats, kayaks, surf boards, skis, light weight specialty parts of cars and aircrafts). The success of this project for challenging high-performance materials would be a major breakthrough and the science could be applied to a wide variety of less-demanding applications including cellulosic materials for buildings and construction as well significantly improve properties of paper-based products.
Today cellulosic is to a small extent used in high-performance composites. However, there is an increasing drive to improve the possibilities to use eco-friendly and fossil-free sustainable materials. We have been in contact with several builders of high-performance sports equipment and found that it is really important for them ro find eco-friendly alternatives even if the cost could be somewhat higher compared to fossil-based materials. The performance must however be at least at the same level as now. The construction and packaging industries do also have a strong desire to replace fossil-based materials with renewable materials. Examples of investigations on the cellulosic materials are: how strong they can become by the combined catalysis and engineering, utilizing eco-friendly and scalable catalysis for their surface engineering to make them hydrophobic in a stable way and in parallel to suggest a manufacturing system with realistic industrial potential.
At FSCN we have long experience from wood and wood fibre surface modification by means of eco-friendly catalysis and we are also very experienced in different approaches related to sulphite/alkali and heat treatments of wood/wood fibres. For example, we have long experience in catalytic direct esterification reactions on cellulose and lignocellulose as well as perform surface engineering of these materials using "click" chemistry. This has enabled scalable chemistry for fabrication hydrophobic and fire-resistant wood materials as well as composite materials on multi-ton scales. In addition, we have developed selective catalysis for sustainable fönctionalization and depolymerization of lignin.