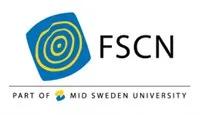 Plasticized nanocellulose cellulose composites
The goal of the project is to develop a biobased packaging that can be used for fish and other foods where fossil-based plastic packaging is used today.
A film of plasticized cellulose and nanocellulose provides barrier properties to oxygen and a foamed core of plasticized cellulose and nanocellulose provides insulating properties that maintain low temperature in the package during transport. The ambition is to produce the packaging material in a pilot scale and to produce demonstrators.
Food packages are to a large extent manufactured from plastics made of fossil based raw materials. Packages reduce food waste but when made of plastics they also, when burned as waste, produce carbon dioxide that contributes to global warming. Besides some of the plastics end up in the ocean where they break down to micro particles. Since those micro particles decompose slowly and last for a long time they are enriched in the marine ecosystem with negative impact on marine life. A few countries have forbidden or will in the future forbid the use of plastic bags for shopping and with this background of environmental consequences and political actions, it is urgent to develop bio based, biodegradable and environmental friendly alternatives.
There is a need, by mutual efforts, to create growth opportunities for companies in the Norwegian and Swedish region that we belong to (The green belt of the Nordic countries) by finding innovative and competitive solutions that can also be produced here.
Today, we are dependent on and strong within the forest and fishing industry. Through the progress being made the last ten years, for example within the research and development of nanocellulose, dissolving of cellulose and plasticisation of paper, we see opportunities for being able to produce and use bio based and recyclable cellulosic materials for replacing fossil based plastics. Within the project we aim to develop a bio based package for long distance transports that can be used as an example for fish. A film made of plasticised cellulose and nanocellulose gives barrier properties for oxygen and a foam made core of plasticized cellulose and nanocellulose gives insulating capacity that make the package to remain cooled during transport. The ambition is to produce the package in pilot scale and to design demo packages.
Related research projects: