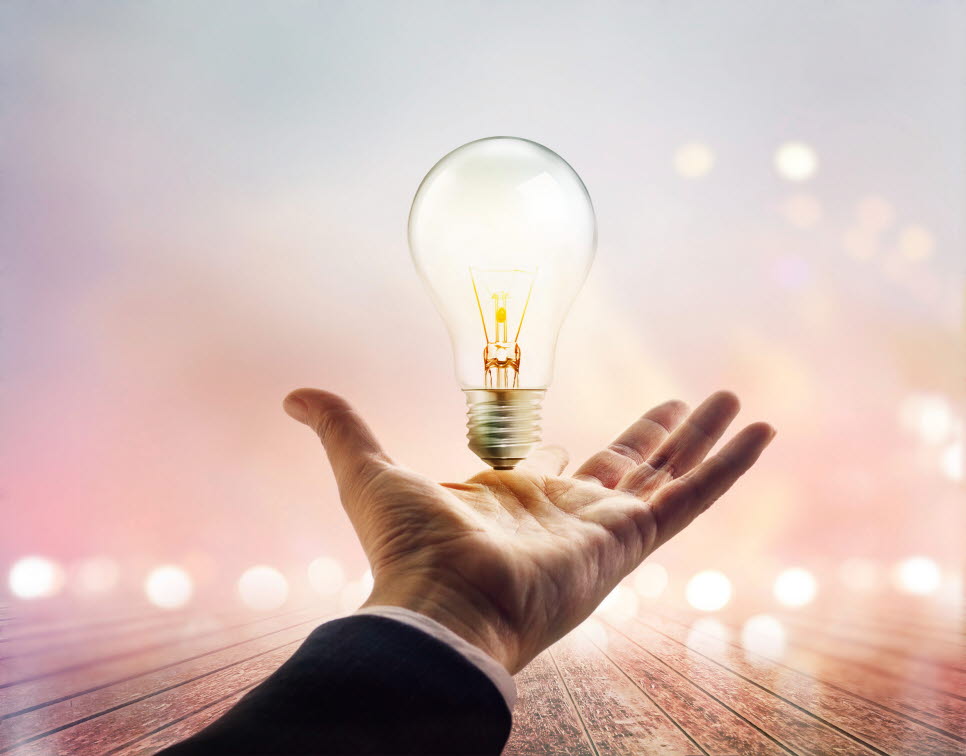 On Monday October 17 it´s ones again time for Business Innovation Day. This is a day where companies can send in challenges they are facing and meet researchers to discuss solutions. This year we have 12 company callenges to discuss. One of them is Air Green Sweden in Sundsvall.
"Vi gör det här för att vara i framkant och möta framtidens krav och just mixen av forskare och entreprenörer tror jag är perfekt kombination för det", säger Lars Karström på Air Green Sweden.
För tredje året arrangeras Business Innovation Day och så långt har satsningen varit framgångsrik. Totalt har ett 30-tal organisationer fått hjälp av forskare vid Mittuniversitetet med sina utmaningar under tidigare år. Av dessa har drygt hälften hittills gått vidare till forskningssamarbeten, medan andra fått nya lösningar att arbeta vidare med på hemmaplan.
"Utmaningarna kan till exempel handla om en produkt som behöver utvecklas, en ny tjänst eller ett arbetssätt som behöver effektiviseras", säger Mattias O´Nils, professor på Mittuniversitetet och en av initiativtagarna till Business Innovation Day.
Företagen har i förväg anmält utmaningar som de vill ha hjälp med att lösa och få ett forskningsperspektiv på. Utmaningarna matchas sedan ihop med universitetets forskare. Sedan arbetar de gemensamt i workshops för att lösa utmaningarna. Lars Karström är delägare i företaget Ari Green Sweden som bland annat tillverkar ventilationsaggregat. De har anmält en utmaning till Business Innovation Day.
"Vi vill utveckla våra produkter och göra dem smartare. Kan vi koppla upp ventilationsaggregaten mot internet och fjärrstyra dem öppnas helt nya möjligheter", säger Lars.
Ventilationsaggregat från Air Green Sweden sitter idag bland annat på det nya flytande huset i Sundsvall hamn där studenter ska testbo under ett år. Utmaningen som handlar om att göra dessa ventilationsaggregat uppkopplade kommer att behandlas av forskare från Mittuniversitetet som är experter på områden så som elektronik, radon och Internet of Things.
Det är Mittuniversitets forskningscenter STC och FSCN som tillsammans med innovationsmiljöerna Fiber Optic Valley och BioBusiness Arena som arrangerar årets Business Innovation Day som hålls måndagen den 17 oktober i Grönborg, Storgatan 73 i Sundsvall.
Media välkomnas att närvara.
Läs mer här: www.businessinnovationday.se
FSCN – Fibre Science and Communication Network ger kunskap som både förbättrar skogsindustrin lönsamhet och skapar andra tillämpningar och affärsmöjligheter baserade på skogsråvaror.
STC – Sensible Things that Communicate utvecklar sensorbaserade system och tjänster inom elektronik och datateknikområdet med fokus på industriell IT, mobila tjänster och miljöövervakning.
Kontakt:
Mattias O´Nils, centrumledare, STC, 070-695 76 68, e-post: mattias.onils@miun.se