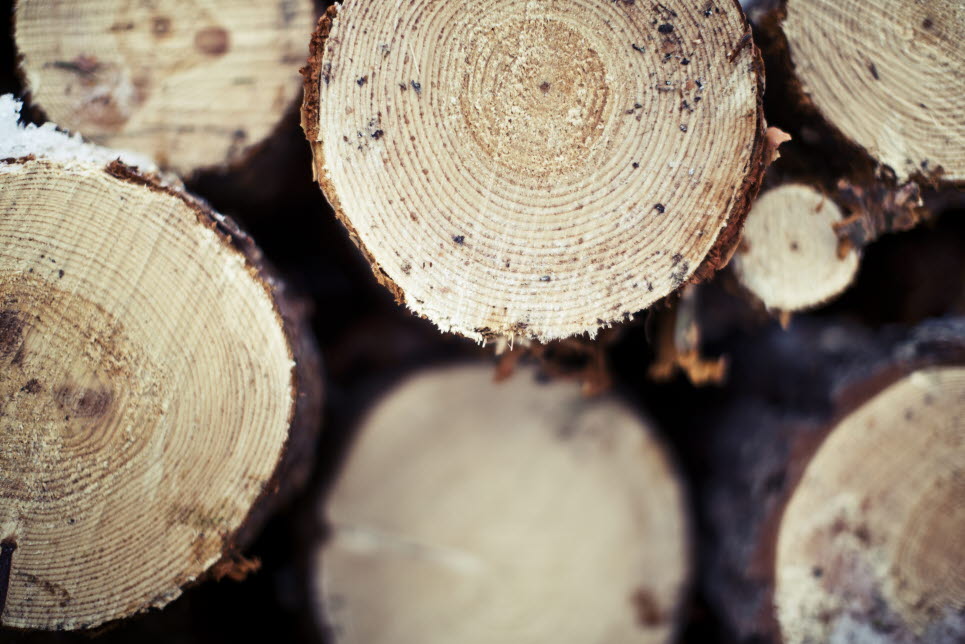 The Knowledge Foundation, one of Mid Sweden University's largest research financiers, has granted more than 23 million SEK for research at the Mid Sweden University.
The research is conducted in close collaboration with the industry within the fields of industrial IT and fibre and materials techniques. The research funding will be distributed to the two research centres STC and FSCN at Mid Sweden University in Sundsvall.
- Since a couple of years we are conducting advanced research in close collaboration with the industry. This funding supports the development of research within these areas. It is important for both academia and industry, says Hans-Erik Nilsson, Dean and coordinator of the KK-research environment at Mid Sweden University.
Research is conducted in collaboration between the two research centres STC and FSCN. With the researchers' expertise in industrial IT and fibre and material techniques they intend to support industry in the development of new products, innovations and services. The goal is to create opportunities for industrial development that can lead to growth in both new and established businesses and ultimately benefit the entire region. The research projects are formulated in close cooperation with industry.
Henrik Sundberg at Bosch Rexroth in Mellansel is participating in the research project "Data Analysis in wireless industrial networks (DAWN)", run by Professor Tingting Zhang at Mid Sweden University.
"For us at Bosch Rexroth, this means that we get the opportunity to deepen our research work on health monitoring within the hydraulic drive system", says Henrik Sundberg. "The good knowledge of sensor technology and data analysis at Mid Sweden University gives us great confidence in the project. We hope for good results which we later on can introduce in our products and that can add value to our customers."
The leading global hygiene and forest company SCA is another of the partner companies. SCA's research and development center in Gothenburg will participate in the research "Design of fibre networks - Applications for hygiene products" powered by Professor Tetsu Uesaka at Mid Sweden University.
"For us, this means that we will have further qualified models as a foundation for the design of future absorbent structures based on forest resources. The properties at micro level determine how well an absorbent hygiene product works for our users", says Dr. Charlotta Hanson, senior scientist at SCA.
Mid Sweden University's joint research environment for started in 2011 and is funded by the Knowledge Foundation.
"The Knowledge Foundation believes that our institution has made great progress both strategically and organizationally which creates opportunities for continued development of our research. It pleases us very much", says Hans-Erik Nilsson. "We work hard to develop our processes and our partnerships with industry in research issues."
For more information
Hans-Erik Nilsson, dean, 070-232 38 08, e-mail: hans-erik.nilsson@miun.se
Kaarlo Niskanen, research manager, FSCN, 076‐807 85 99, e‐mail: kaarlo.niskanen@miun.se
Mattias O´Nils, research manager, STC, 070‐695 76 68, e‐mail: mattias.onils@miun.se
Granted research projects
Surface characterization of industrial large area products (SURF) - Project leader Associate Professor Jan Thim.
Tougher competition in the paper industry requires new high quality products. This project will develop modern industrial measurement to characterize the surface of paper and paperboard together with leading industry partners.
Reliable and Secure M2M Communication in Cyber-Physical Systems - project leader Patrik Österberg
Cyber-physical systems can be used in machine-to-machine (M2M) communications to improve energy distribution and control in the industry. In this project. In this project researchers will, together with industrial partners, examine several important challenges such as reliability, interoperability, scalability, security and real-time communication for M2M under real conditions.
Fibre network Design: Applications to Hygiene Products - project leader Professor Tetsu Uesaka
We will study the fibre network, fibre network structures and fibre properties especially at the microscopic level and its transport complex fluids (fluids) to support the design criteria and design tools in product development for hygiene products along with industrial partners. The forest industry companies in Sweden will be able to use the northern softwood fibres as a competitive advantage in the global market by tailoring the fibre properties.
Data Analytics in (Wireless) Industrial Networks (DAWN)– Project leader Professor Tingting Zhang.
In 2020, about 75 billion different devices will be connected and together they constitute the so-called Internet of Things. In this project, researchers will focus on the development of data analysis system for large-scale sensor networks. The aim is to increase the industry's capacity for data management.
Advanced HYP for paperboard (AHYP) - project leader researcher Gunilla Pettersson
One way to increase the export value of the Swedish forest industry for wood-based board is to use more fibre materials produced by chemical mechanical pulping processes. The project goal is to develop and demonstrate technologies that make it advantageous to use high-yield pulps with chemi-mechanical pulp (CTMP) based on deciduous trees, especially birch, in the manufacture of high-quality paperboard.