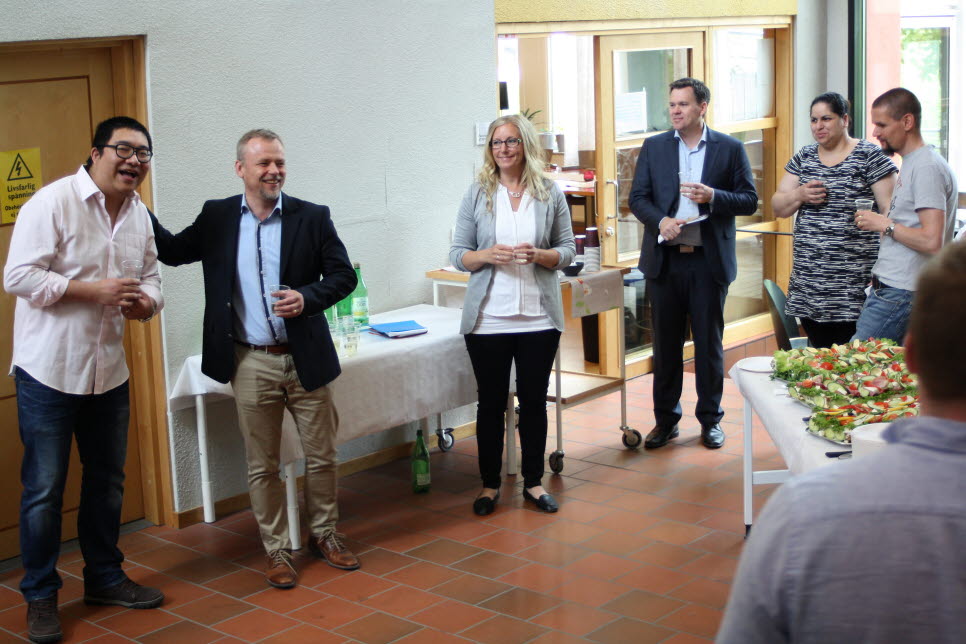 Our PhD student Ran Duan has had his Licentiate Seminar in Chemical Engineering today. The title of the thesis is: On Shaping Mechanical Properties of Lignocellulosic Materials by Benign Chemical Processing.
Main supervisor was professor Magnus Norgren. Co-supervisor was professor Håkan Edlund. Opponent was Docent Daniel Söderberg from KTH.
Here are some photos from the day.