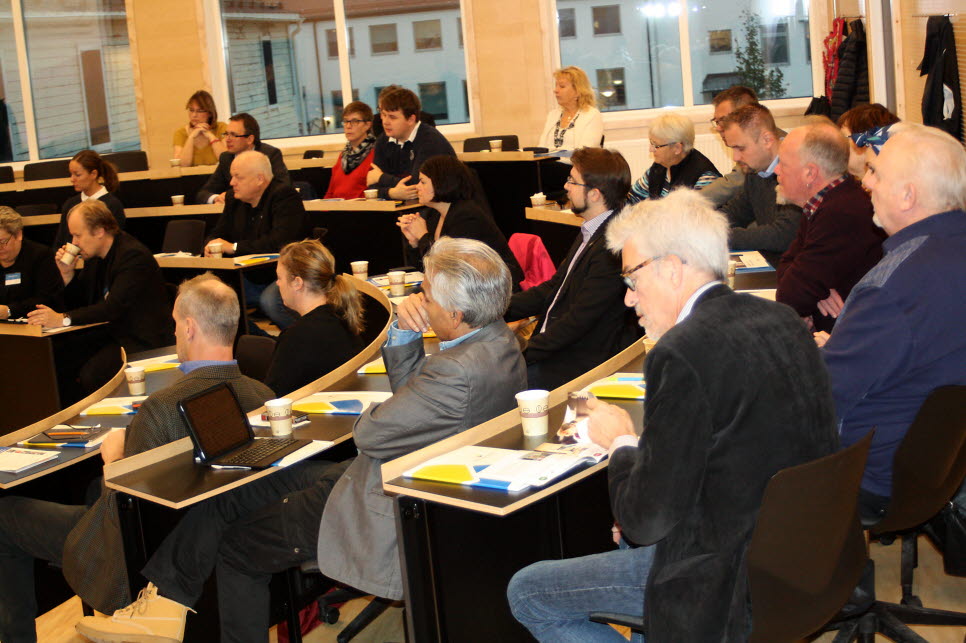 Sundsvalls kommunstyrelse och tjänstemän från kommunen besökte Mittuniversitetet för att få en insyn i de samarbetsprojekt och förstudier som genomförts inom ramen för samverkansavtalet med Sundsvalls kommun.
Vid besöket fick kommunstyrelsens ledamöter träffa Mittuniversitetets ledning och guidad visning av labbmiljöer och forskningscentrum.
Peter Öhman, professor vid forskningscentrum CER var ansvarig för en av stationerna som besöktes.
Dessa miljöer besöktes:
Fibre Science and Communication Network - forskning för en bättre miljö - Håkan Edlund, Håkan Olin och Reidar Hagner
Sensible Things that Communicate - forskning kring smarta städer - Mattias O'Nils
Centrum för forskning om ekonomiska relationer - forskning kring hållbara städer - Peter Öhman
Demicom - forskning kring demokrati och kommunikation i det digitala samhället - Lars Nord
Samhällsvetenskap - forskning kring hållbar organisering och inkludering - Gustav Lidén, Catrin Johansson och Edith Andresen
Utbildningsvetenskap - forskning kring skolledarskap och lärmiljö - Lena Boström och Göran Bostedt.
Ledningen inledde med en presentation av samarbetet och målsättningar samt visioner. Eva-Marie Blusi Tyberg är strateg på Sundsvalls kommun.