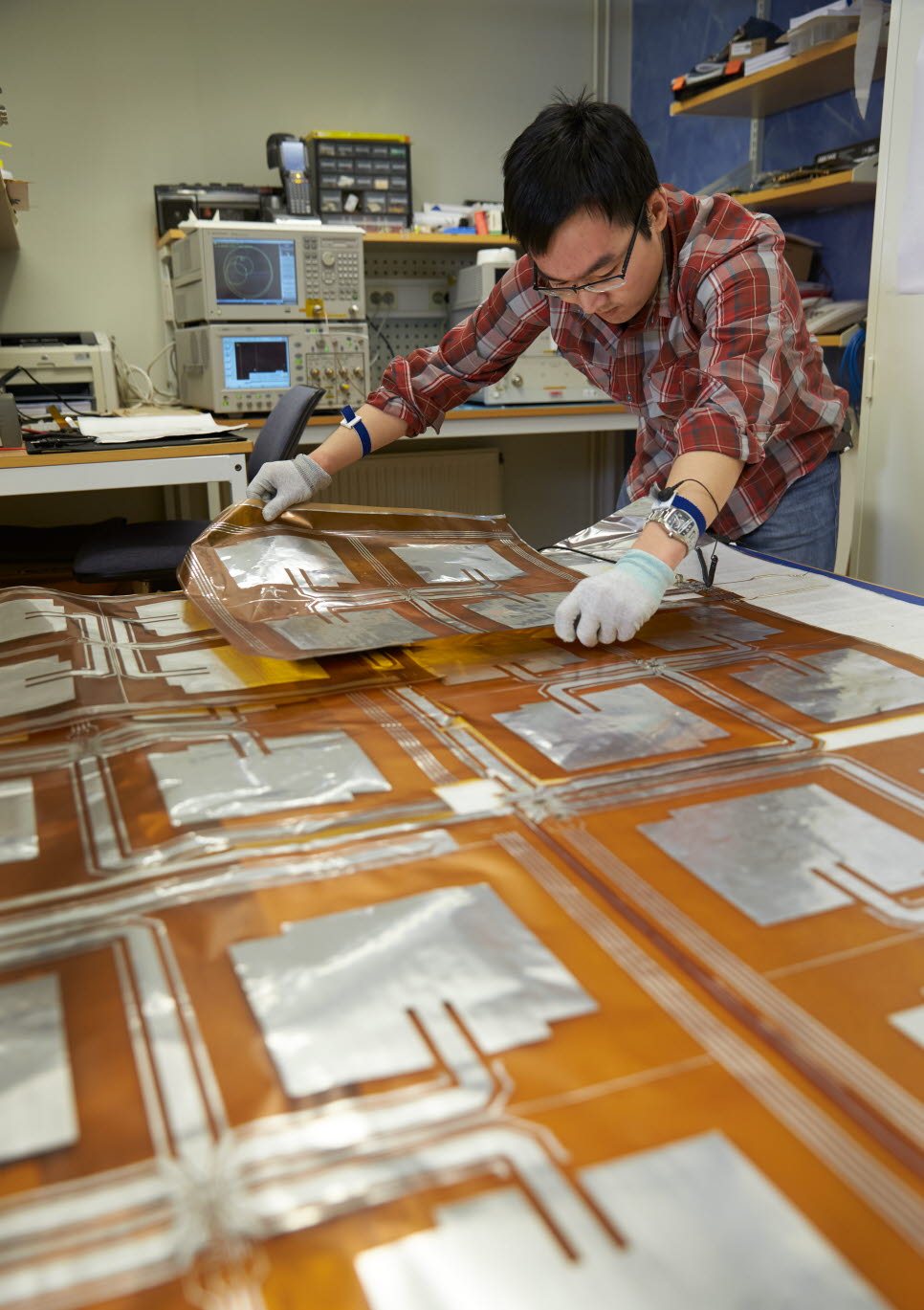 The Knowledge Foundation, KK-stiftelsen, support our research in transformative technologies with 38 million sek for the coming years. Four our research in FSCN the research school FORIC will get funding as well as the ongoing research project Transform. We will also start a new master in chemical engineering called SurfCE. Read more in Swedish below.
- Vi bedriver avancerad forskning i samverkan med näringslivet. Transformative Technologies startade 2011 och stöds av KK-stiftelsen. Målet med den samlade miljön är att skapa förutsättningar för en industriell förnyelse som kan ge tillväxt i både nya och etablerade företag och på sikt gynna hela regionen samtidigt som den vetenskapliga utvecklingen går framåt, säger Hans-Erik Nilsson, dekan och ansvarig för forskningsmiljön Transformative Technologies vid Mittuniversitetet.
- Strategin för Transformative Technologies har tydliggjorts och i den nya verksamhetsplanen får den genomslag i handlingsplaner och prioriteringar som ger en stabil grund för miljöns fortsatta utveckling, säger Madelene Sandström, VD vid KK-stiftelsen. Det är en intressant aspekt att forskningsmiljön genom sin vision tydligt adresserar att man vill bidra till näringslivets utveckling och förändring.
Forskning som får finansiering
Forskarskolan FORIC
Forskarskolan FORIC (Forest as a resource industrial college) startade 2014 med 14 industrianställda doktorander. Nu förbereds ett andra intag med ytterligare doktorander. Genom stödet från KK-stiftelsen kan forskningsmiljön nu arbeta mot ambitionen att öka andelen disputerade doktorer i svenskt näringsliv. Forskarskolan beviljas 22 miljoner kronor.
Projektledare: Professor Per Engstrand och Dr. Olof Björkqvist
Partnerföretag: SCA Timber AB, Ragn-Sells AB, SenseAir AB, FrontWay AB, PulpEye AB, SCA Forest Products AB, Sundsvall Energi AB, Stora Enso AB, Innventia AB, Pro&Pro, Sund Birsta AB, Holmen AB, Domsjö Fabriker AB, MoRe Research AB, Akzo Nobel AB Pulp and Performance Chemicals AB och Sylvestris.
Professorer
Mittuniversitetet får finansiering för två rekryteringar av professorer. Målsättningen är att de ska bidra med strategisk kunskapsförstärkning till forskningsmiljön.
Professor Cristina Rusu från Acreo rekryteras som adjungerad professor och ska förstärka forskningen inom trådlösa sensorsystem och komponenter för energiskördning.
Strategisk rekrytering av ny professor inom området för kemiska massaprocesser ska påbörjas.
Forskningsprojekt
Transform – Andra fasen av forskningsprojektet för utveckling av ny process för produktion av pappersmassa baserad på råmaterial från mekanisk pappersmassa. Projektledare: Professor Magnus Norgren
WIRIC – Effektomvandlare för stora spänningsvariationer. Projektledare: Docent Kent Bertilsson Partnerföretag: Powerbox AB, SAAB, Elektronikkonsult AB
SmartArea – Metoder för systemintegration för stora och funktionella ytor. Projektledare: Docent Johan Sidén Partnerföretag: Skultuna Flexible AB, Atlas Industrial Print AB, Inission Triab AB
TORCI – Vridmomentsensor för krävande industriella tillämpningar. Projektledare: Dr. Muhammad Nazar Ul Islam Partnerföretag: Bucher Emhart Glass, Röbäcks Sweden AB, Bosch Rexroth Mellansel AB
Utbildningsprogram
SurfCE – Masterutbildning i teknisk yt- och kolloidkemi. Projektledare: Dr. Christina Dahlström Partnerföretag: SCA Forest Products AB, Akzo Nobel Pulp and Performance Chemicals AB, Valmet AB, SSG, ÅF AB
Transformative Technologies är en gemensam forskningsmiljö vid Mittuniversitetets forskningscentrum STC (Sensible Things that Communicate) och FSCN (Fibre Science and Communication Network). Med forskarnas spetskompetens inom teknisk kemi, elektronik, teknisk fysik och datateknik vill miljön stödja regionens industri och näringsliv i utvecklingen av nya produkter, innovationer och tjänster.
Läs mer om forskningen vid Transformative Technologies här.
STC – Sensible Things that Communicate STC utvecklar sensorbaserade system och tjänster inom elektronik och datateknikområdet med fokus på industriell IT och digitala tjänster.
FSCN – Fibre Science and Communication Network FSCN bedriver forskning som förbättrar skogsindustrins lönsamhet och skapar nya tillämpningar och affärsmöjligheter baserade på hållbara biomaterial från skogen.