Lennart Eberleh from Rottneros was first guest speaker in Business Innovation Seminar this autumn.
Lennart Eberleh is born i Germany where he also got his education, a master science exam. He came to Sweden in 1995 and since 2016 he is the president and CEO of Rottneros. Rottneros manufactures two main types of pulp, mechanical and chemical pulp, which are the basis of the group's broad product portfolio. Wallpapers, packaging, air filters, electrical applications and laminate floors are just a few products their pulp is used for. At Rottneros Mill two categories of mechanical pulp are manufactured, CTMP and groundwood pulp. At Vallvik Mill a long-fibre chemical sulphate pulp is produced.
Business Innovation Seminar September 6, 2018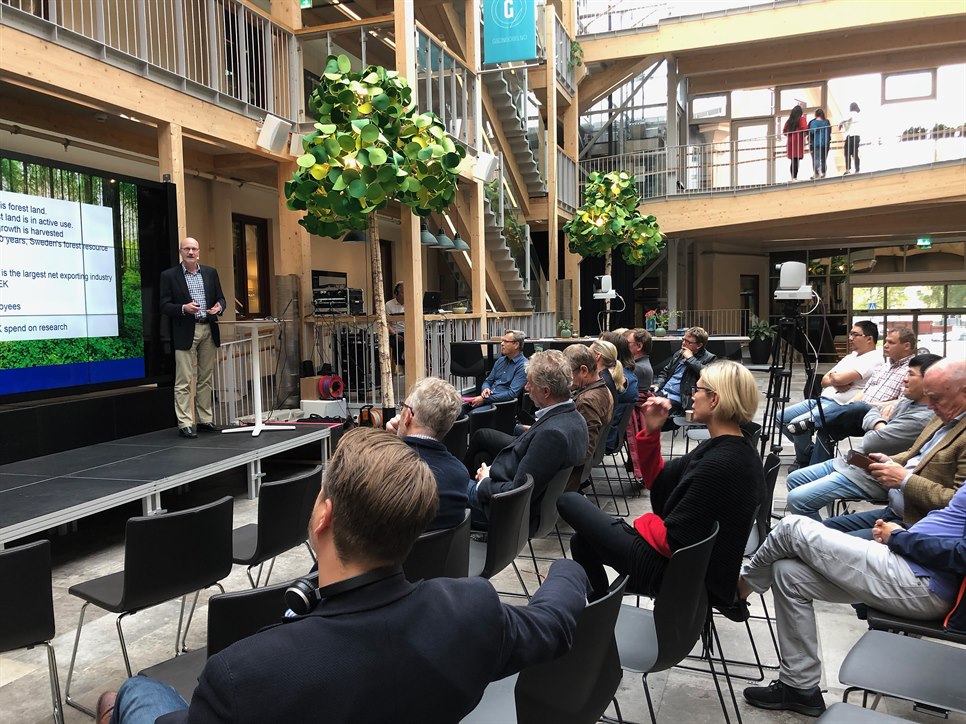 See the seminar on the website.