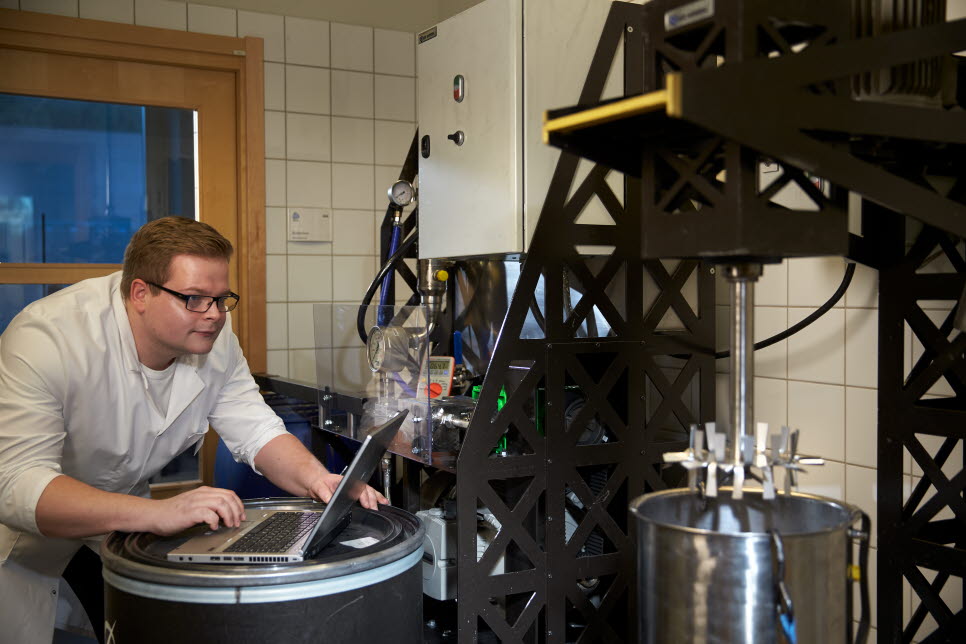 At Mid Sweden University in Sundsvall there are currently several research projects on fibre and energy. We see great potential for the future in the production and process know-how of the forest industry. Coating is a promising method to develop efficient systems for energy storage in paper-based supercapacitors.
Graphene coated on paper
The research team behind Kinetic Energy Storage in Paper-Based Supercapacitors (KEPS) has demonstrated that graphene coated on paper could provide inexpensive as well as efficient supercapacitors with high impact content. Forest industry processes are well suited for production of such capacitors and the motor industry is interested in new ways to store energy.
New products for storage of energy
– The combination of the forest industry's coating know-how and the progress in nanotechnology, means that we are optimistic about the prospects of finding new products for the storage of energy, says Sven Forsberg, project manager at Mid Sweden University.
Cooperation with STT Emtec
Using KEPS in a car would make it possible to efficiently store the energy that usually turns to heat when applying the brakes in a car. This energy can later be used when accelerating. In this way, it is possible to recycle up to twenty per cent of the energy used in a urban traffic (ECE-15). A requirement is of course for the supercapacitors to be made lightweight, inexpensive and efficient. This is theoretically possible using the methods we are developing together with industrial partners in the project, which runs until April 2016.
More Supercapacitors projects