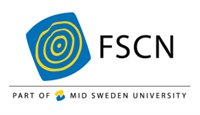 KM2 - Innovative Green Energy
The KM2 objective is to develop innovations in green energy; harvest, store and use energy. Our applications include wind energy, supercapacitors, batteries, paper solar cells, batteries, displays, street lights and a materials and innovations laboratory.
The need for green energy is approx. 100 squaremetres per capita and year globally. The problem is high cost production of energy devices and small production capacity. Compare to paper industry production with low cost, 0.1 €/m2 and large production capacity, today 500 m2/capita. The KM2 vision is to combine green nanomaterials with paper industry methods to produce green innovative energy.
There are good opportunities for the region's businesses to develop new products for new purposes by combining materials with paper industry production processes. The paper industry has the production capacity and the skills for rapid and cost-effective production of large areas of renewable and recyclable raw material.
The project KM2 is based on the regional companies need of knowledge in materials engineering and analytical and pilot equipment to develop innovations in green energy. The project consists of six sub-projects. KM2 also include an upgrade of the existing material laboratory at Mid Sweden University and production of a test environment that includes green street lights for Nordic conditions.