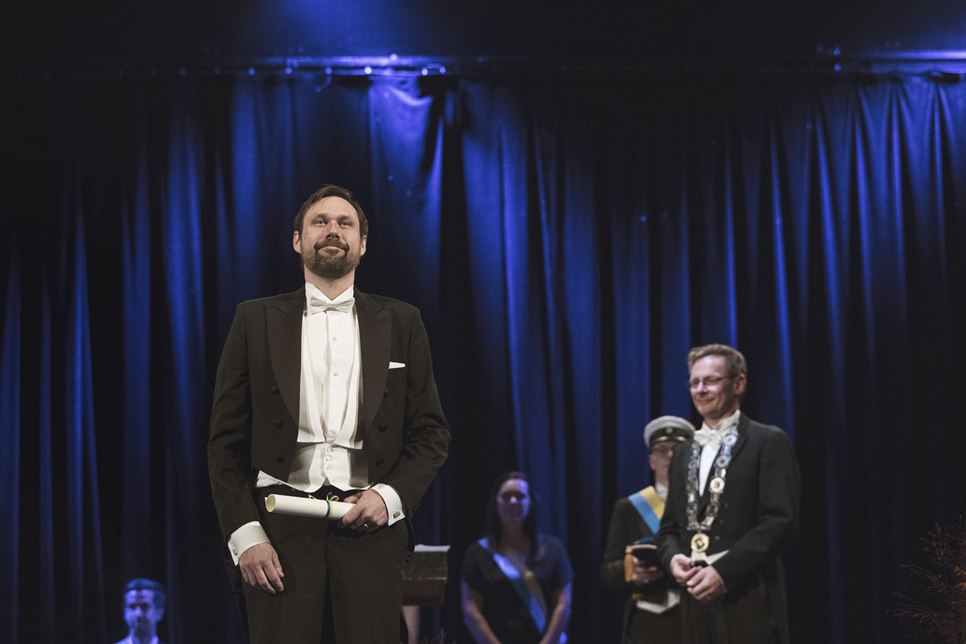 On October 12, the traditional installation ceremony at Mid Sweden University was held in Östersund. During the ceremony, STC's Adjunct Professor Henrik Rödjegård from Sensair, was installed by Vice-Chancellor Anders Fällström. Congratulations Henrik!
On October 11, Henrik held his installation lecture "Development of electronic sensors".
Watch the lecture on Youtube (in Swedish).
Watch Henrik at the installation ceremony (in Swedish)
Henrik joined us as Adjuncted Professor from our Partner company Senseair in December 2017.
Read a previous article about Henrik