The project aims to develop an optical meter that measures topography in real time directly on a paper web in motion, OnTop (Online topography measurement) and integrate this into Iggesund factory. The meter can automatically monitor and log topographic measurements across the paper surface during production, which can give every square meter of paper produced a stamp of quality.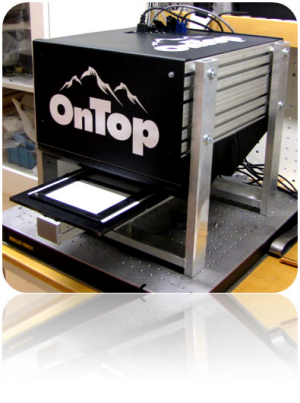 Measuring surface topography in lab environment
Measurement results in real time also provides an opportunity to control the paper process to achieve higher quality and profitability. Other advantages for producers of graphic paper and paperboard:
Increase profitability

for the producer's

products

since it

can measure

more frequently

and thereby

get

earlier

indication of

errors

.

With

help of a computer

, one can see

trends

on the wrong

long before it

otherwise would

detect these

.

Enable a

quality

-driven

pricing of

graphic

paper products.

Increase efficiency

through the ability

to

quality

control of

production

in real time.

Reduce

personnel costs for

lab

measurements.

Provide

measurement technique

for officials.