Two new professors at STC
At Mid Sweden University's academic ceremony on October 9, STCs new professors Mårten Sjöström and Mikael Gidlund held their inaugural lectures to the audience.
Mikael Gidlund lecture was called "Wireless industrial automation - what is it?". There, he discussed issues such as; Will all machines and sensors be connected to the Internet in the future? Is it safe and reliable? How can wireless systems increase business productivity? Mikael Gidlund answered these questions during the lecture.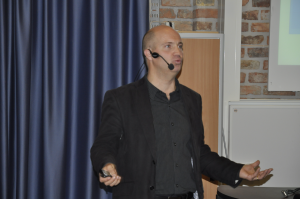 Mårten Sjöströms lecture was called "photographic imaging in several dimensions" and addressed issues as; how many dimensions can we experience? How do we capture images in multiple dimensions? How can we get this multi-dimensional data to take up less space? What do we know about what we do not see? Mårten Sjöström presented why these issues are important, and how he and his colleagues take on the problem of finding a solution for the best possible quality.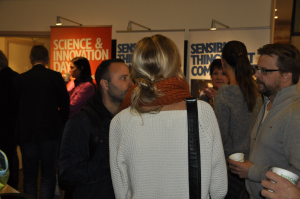 In conjunction with the installation lectures a mini exhibition where all research centers from Mid Sweden University were exhibited.