Benny is the third best i Sweden
Benny Thörnberg, researcher at STC, ended up in third place in the Researcher Grand Prix - a national competition where researchers from across the country compete in presenting their research in an entertaining and informative way in just four minutes.
There were eight excited researchers who stepped into the rock club Debaser Medis stage floor in Stockholm. Their mission was to deliver the most compelling, inspiring and understandable presentation of their research in just four minutes.
- It was a very tough competition and my subject is not the easiest thing to popularize, so I'm very happy with a bronze medal, says Benny Thörnberg.
The road to the finals went through regional qualifying competitions earlier this fall. It was conducted in Borås, Göteborg Karlshamn, Lund, Malmö, Stockholm, Sundsvall Trollhättan and Västerås, as part of the science event "Forskarfredag".
Benny Thörnberg, working at the research center Sensible Things that Communicate (STC), presented his research on "electronic eyes" that can warn of ice on roadways. Winner was Michael Braian, Malmö University who researches CAD / CAM techniques in dentistry.
In the finale the audience's votes was considering equal with the reviews from the jury. The jury consisted of Nour El-Refai, actor and comedian, Patrick Hadenius, journalist and editor of Forskning och framsteg, and Göran Östlin, professor of astronomy at the University of Stockholm.
- Researcher Grand Prix show that qualified research can be explained in an engaging way that is easy to understand. The contest aims to inspire researchers to communicate more about their research, so that it enters the public domain and benefit society, says Ingrid Petersson, Director General of the Research Council Formas, and adjudicators at the finals.
The national final was organized by the Vetenskap & Allmänhet and the Research Council Formas, Vetenskapsrådet and VINNOVA.
Watch Bennys Presentation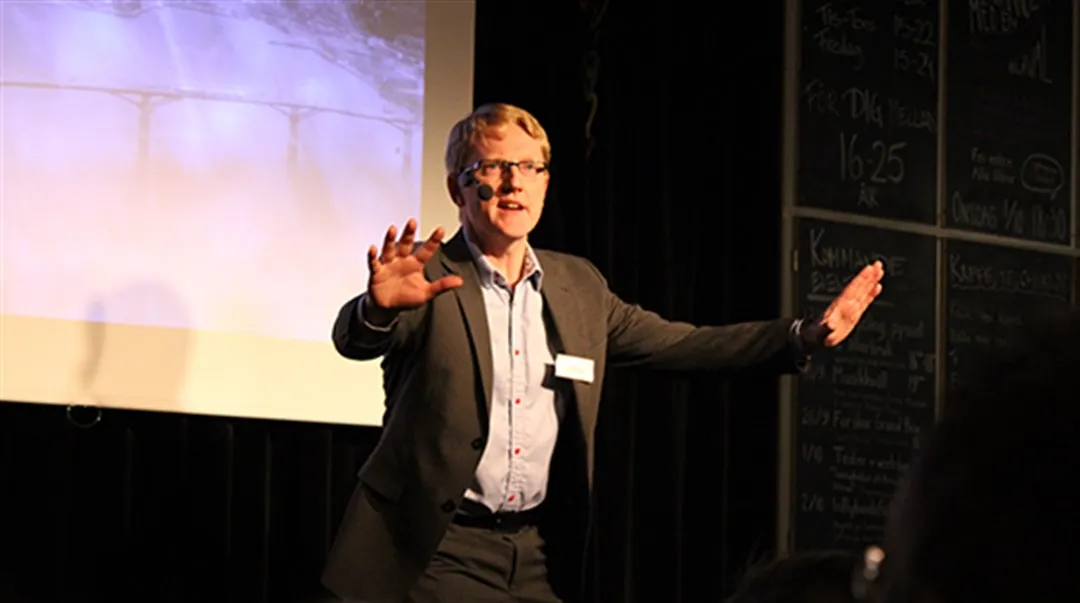 Bennys presentation starts after 22 minutes.