Muhammad Nazar Ul Islam got his PhD-degree
On Friday October 21, Muhammad Nazar Ul Islam defended his doctoral thesis "Method of Torque Measurement based on Volumetric Strain". After a long day with presentation, opposition and discussion the grading committee announced that Nazar passed his PhD-exam. Congratulations!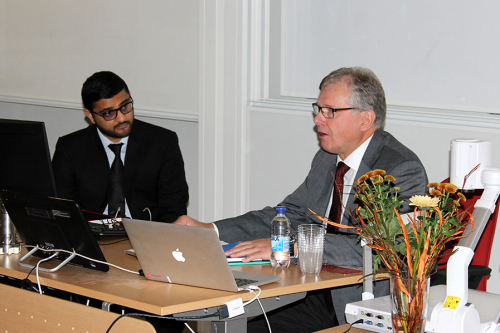 Muhammad Nazar Ul Islam with the opponent Professor Jukka Olavi Lekkala.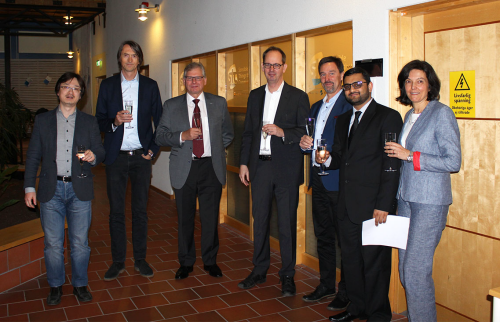 Nazar with his supervisors, the opponent and grading commitee. From the left: Dr. Peng Cheng, Prof. Dag Roar Hjelme, Prof. Jukka Olavi Lekkala, Prof. Beng Oelmann, Docent Christina Rusu.