PhD-students visited the University of Pretoria
In December 2015 two PhD-students, Luca Beltramelli and Filip Barac from STC, visited the Advanced Sensor Network (ASN) group at the University of Pretoria, South Africa. The visit was the final research exchange within the research project called "Co-op in Enabling Improved Prod. & Safety in Underground Mines between Sweden and South Africa" that was finished in the end of 2015.
The main purpose of this research visit was to build contacts between the two research environments and develop research ideas together. For PhD-student Filip Barac this was his second visit at the University of Pretoria and the highlight of the trip was a visit to the Council for Scientific and Industrial Research (CSIR), the most important research and development organization in South Africa. Luca Beltramelli started his PhD-studies at STC in august 2015 and this visit was his first to a foreign university as a guest researcher. A trip that has been both an educating and eye-opening experience for him.
Read the full interview with Filip Barac
Read the full interview with Luca Beltramelli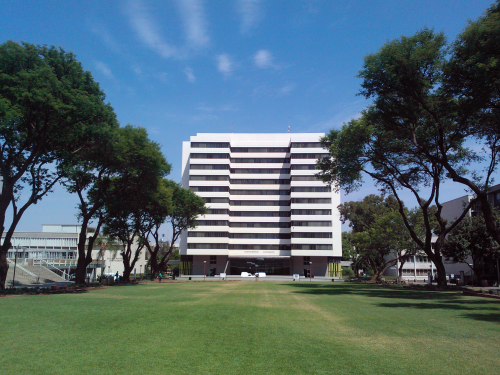 The Engineering 1 building at the University of Pretoria, where ASN group is situated.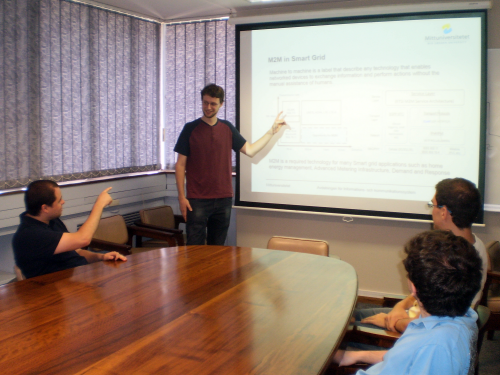 Luca's presentation to the ASN group.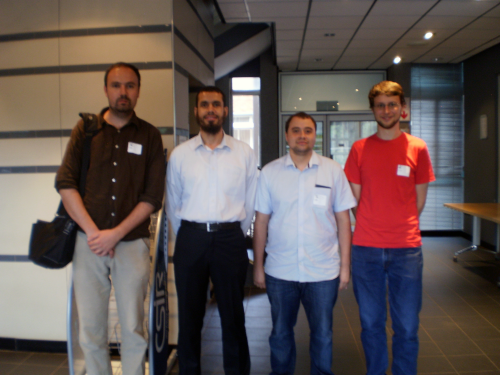 Filip, Luca and Bruno Silva from UoP, with Dr Adnan M. Abu-Mahfouz during the visit to CSIR.
"The value of this researchs visit is building contacts. Despite the large differences between academia and industry, personal contacts and networks are key to success. Our two research groups ASN and STC have many common research interests and we will continue to cooperate in the future."
Read the full interview with Filip Barac