A flying start for research project SMART
Wednesday 25 January, it was time for this year first reference group meeting in the research project SMART - Smart systems and services. Over 40 representatives from partner companies and researchers were gathered to learn more about the development in the project and get to know the plans for upcoming years.
The SMART project started September 1, 2016 and has had a flying start. So far, ten new doctoral students have been employed by the project, 44 companies have participated in the SMART cooperation and over 1,200 people have received information about the project through various activities.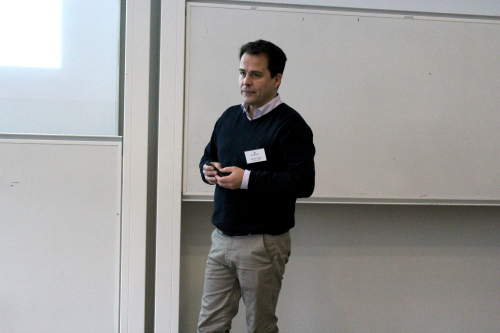 On Wednesday, January 25, it was time for all partners in the project to meet and get an update on the progress of the project and plans for 2017. The meeting was initiated by the project leader prof. Mattias O'Nils who reported the first four months of the project.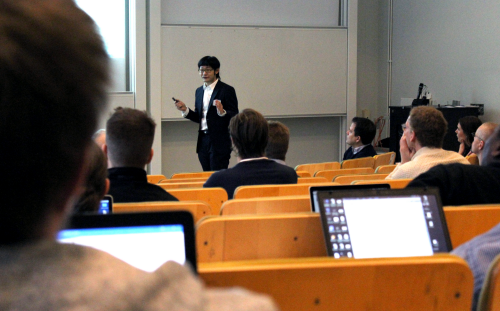 Master student Bin Wang presented his work on installing the new LoRa network in Sundsvall that will enable IoT-initiatives for developers in the region. Engineer Vincent Skerved was second up and presented his work with using commercial sensor products to create a smart home of the floating house in Sundsvall harbor.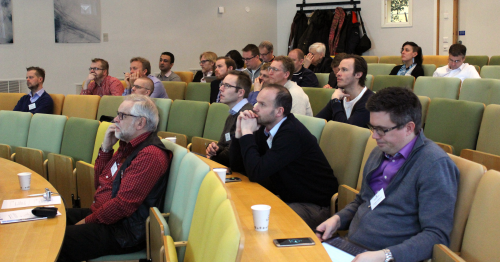 The sensors in the house collects data on air quality, temperature, humidity, air pressure and accelerometer to measure waves. The data will be used to evaluate the living accommodation in the house.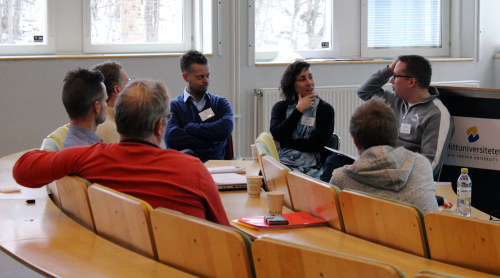 During the meeting a workshop was arranged where participants in small groups discuss how the new LoRa network can be used and think of the need of new demonstrators for smart buildings. The results of the workshop were presented to the whole group and several interesting applications were highlighted as potential development areas.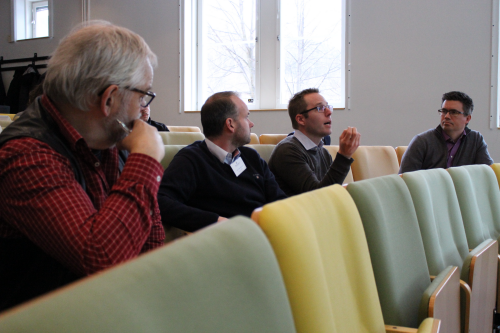 The meeting ended with a short lecture about safety on Internet of Things with Associate Professor Ulf Jennehag. There was a lively discussion among the participants on what to consider before entering the IoT –business to protect products or data.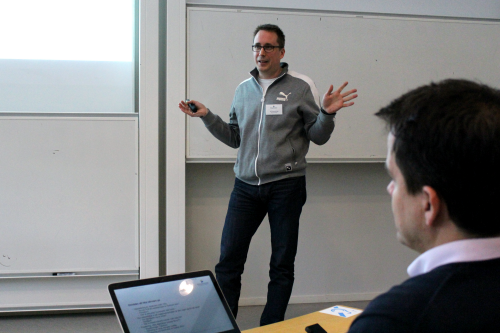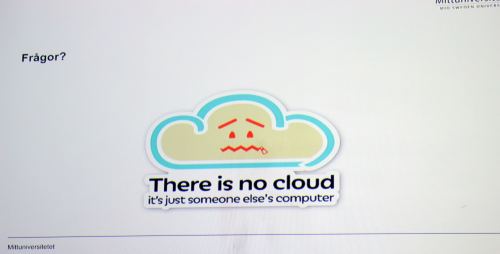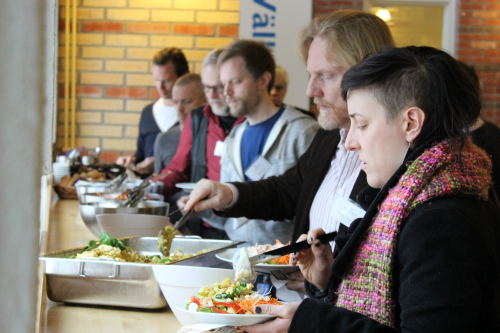 Next reference group meeting: September, 5th.