The future of electric cars was presented by NEVS on Business Innovation Seminar
At Business Innovation Seminar in March the inspiring and unconventional car manufacturer NEVS visited Mid Sweden University to present the future of electric cars. Stefan Christiernin, Research Affairs and Innovation Manager and Pavel Calderon Manager - Advanced Battery Technology presented the vision of NEVS and the challenges for electrical vehicles.
Electric cars are a hot topic right now due to environmental problems with great air pollution all over the globe that resulted in that several cities banning diesel cars. NEVS vision is a more sustainable future and they has identified a change of mindset regarding ownership and usage of cars in the future. As a result of this NEVS don't see themselves as just a car manufacturer instead they identified themselves more as a mobility service provider.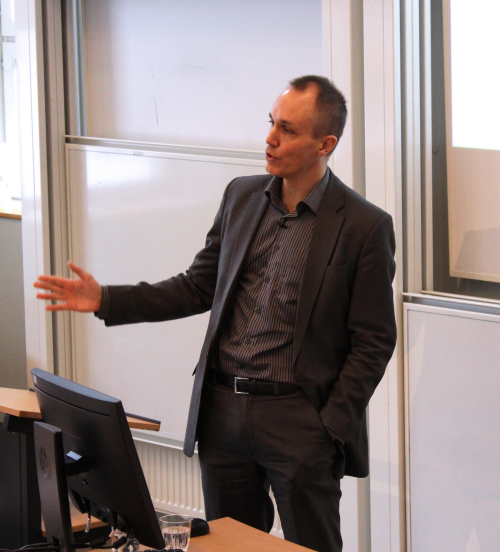 We see a change of business models when it comes to car owning. We identified that shared services is a new, more sustainable and effective alternative to owning cars in big cities. Imagine that you could buy a mobility services instead of owning an expensive car that you most of the time just have to pay parking fees for. In the future you want to base the owning on yourself and your need. Just look at how we watch TV now a days. More and more choose streaming services instead of following a firm TV-schedule like the old days. Mobility will face the same kind of revolution explains Stefan Christiernin in his presentation.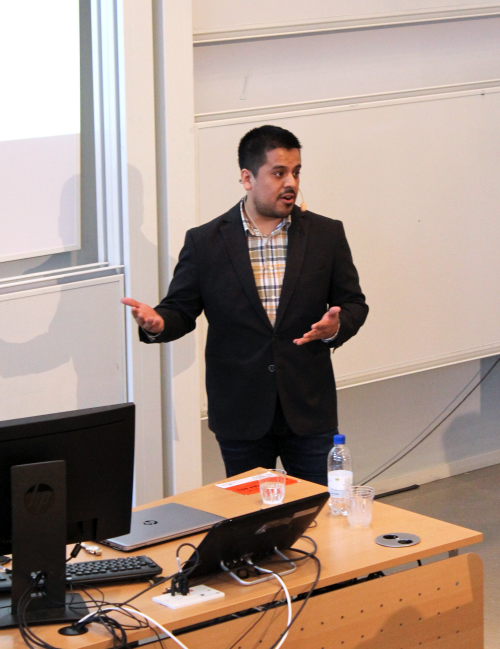 Pavel Calderon is an expert in advanced battery technologies and he presented NEVS strategy in rechargeable energy systems and the challenges they are struggling with. A car can be used in so many different ways and the battery should work just as good for a taxi in Mexico as for the family car in Sweden, despite the differences in temperature, charging time, and usage.
NEVS also consider the lifecycle of batteries where the battery can be recycle and used for other markets when it now longer can be used in cars. Their goal is to create a battery that can be 100 % recycle after it has been worn out for car use.
In the presentation Stefan also presented four mega trend that NEVS identified will make drive changes in the world. These trends are: Green is status, Seamlessly connected, Sharing economy and Autonomous driving.
You can watch the whole presentation from NEVS and many more at our Youtube-channel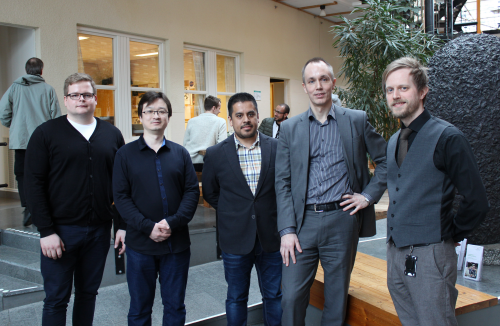 When NEVS visited Mid Sweden University they got a round tour of the labfacilities and a presentation by the researchers of the latest research on for example energy converters and super capacitors. Hopefully, this visit was a first step towards a new research collaboration between NEVS and Mid Sweden University.
NEVS - förstklassiga elbilar för framtiden!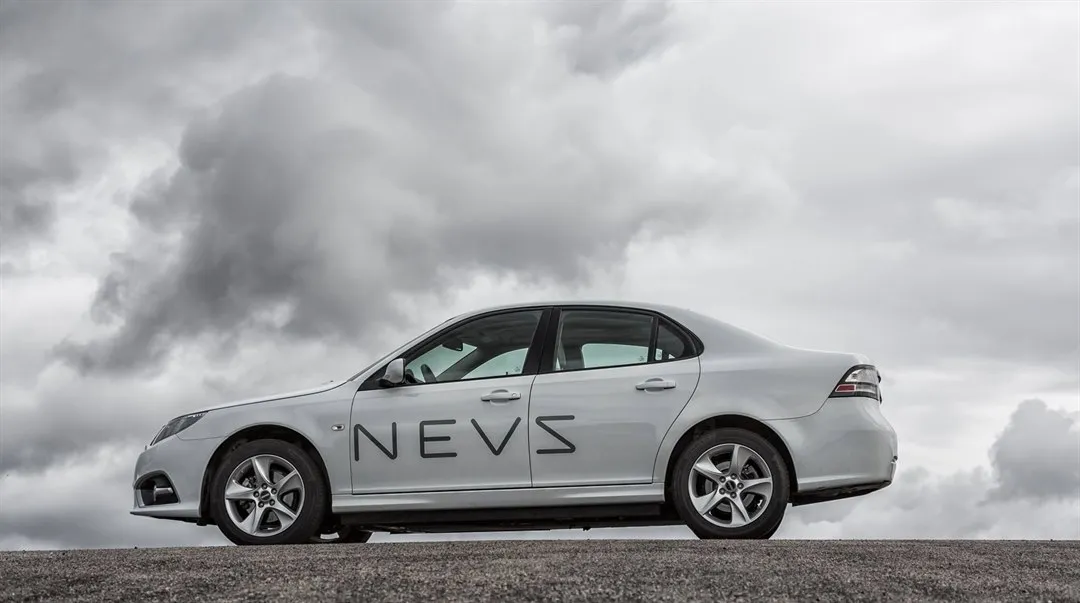 NEVS - förstklassiga elbilar för framtiden!
Watch Business Innovation Seminar with Stefan Christiernin, Research Affairs and Innovation Manager and Pavel Calderon, Manager - Advanced Battery Technology at NEVS.