Workshop on IoT for increased accessibility
This week, a workshop was organized to make Sundsvall more accessible using the Internet of Things - IoT.
The workshop was the starting point for the IoT Hub research project, where various companies and organizations collaborate with Mid Sweden University to develop Sundsvall and make the city accessible. 20 people from different organizations were gathered and got a presentation of the results from the user needs analysis and discussed planning and distribution of future work packages.
Next step is to connect parking lots for handicapped around the city. With a mobile app or website, users can see if a parking lot is available. Later on in the project, snow removal vehicle, will also be connected using sensors and nodes. The goal is that Sundsvall will be world leading in using IoT for increased accessibility.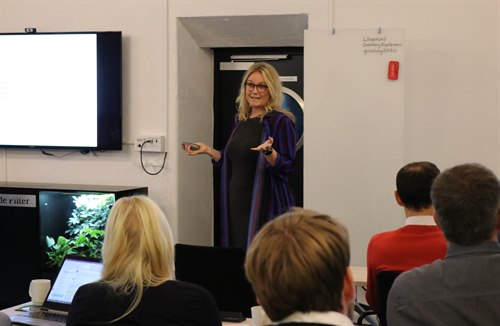 Linn Madsen from Pro & Pro presents the results from the user need analysis.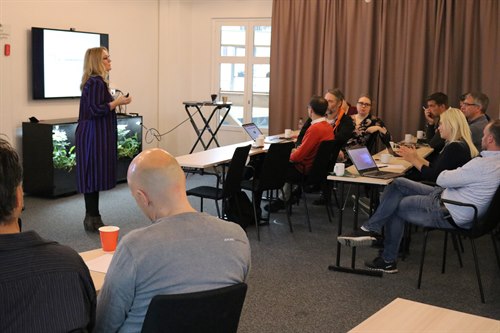 Great discussion between the participants at the workshop.
The project will be conducted by Mid Sweden University and partners within Bron Innovation: Portal+, Masarin Consulting Group, Permobil, Telia, Wevill Sweden, Icomit, Pro&Pro, Mittuniversitetet, RISE Acreo, Bron Innovation och Sundsvalls kommun.