STC at the Scandinavian Electronics Event
On April 24-26 STC visit the Scandinavian Electronics Event, S.E.E arranged in Kista.
For 3 days more than 3 000 visitors were gathered in Kista to see the latest technology showned by 180 exhibitor. STC was there to present the latest research results. PhD-students Stefan Haller, Xiaotian Li, Jawad Ahmad and An Siwan was there together with research engineer Bin Wang and communication manager Christine Grafström. During the days, they presented a new electronic motor that save up to 30 % energy compare to the solutions on the market today. Officetracker, an online sensor system for office environments was also demonstrated together with the online radon sensor. The researchers also presented printed electronics on new materials for example the pressure sensor system for wheel chairs that prevents pressure ulcers.
Associate Professon Benny Thörnberg from STC was invited to speak at the conference. He presented "Next Generations Measurement Systems" and the research area MiLo - Miljön i kontrolloopen (Environment in to the control loop). You can see his presentation again on STC YouTube-channel. Link below.
Bennt Thörnberg presents at S.E.E 2018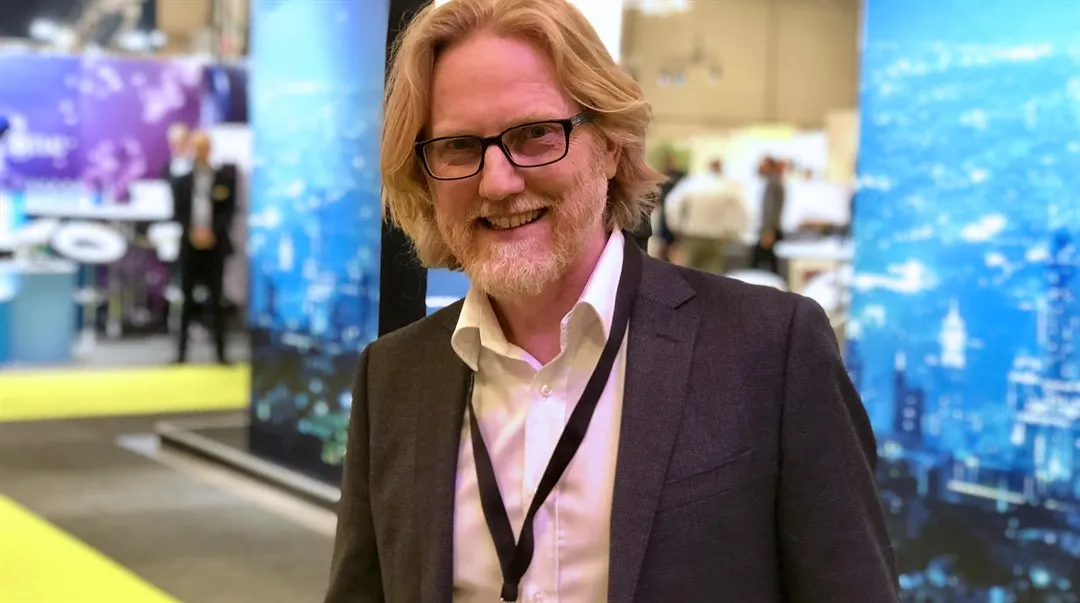 Bennt Thörnberg presents at S.E.E 2018
"Next generation measurement systems"