Congratulations to Dr. Simone Grimaldi
On June 16, Simone Grimaldi presented his doctoral thesis online. He got a clear pass and the highest grade from the grading committee and Simone can now present himself as doctor!
Simone Grimaldi Li presented his thesis "Towards Radio-Environment Aware IoT Networks Wireless Coexistence Methods for Low-complexity Devices" online in Zoom and on YouTube.
Altogether 40 people attended the seminar online and on campus. The opponent and the grading committee also particpiated in Zoom.The chair of the grading committee gave Simone the highest grade and a clear pass for his thesis!
Congratulations Dr. Simone Grimaldi!
Watch the seminar on YouTube (the defence is not recorded)
Read the doctoral thesis
Pictures from the dissertation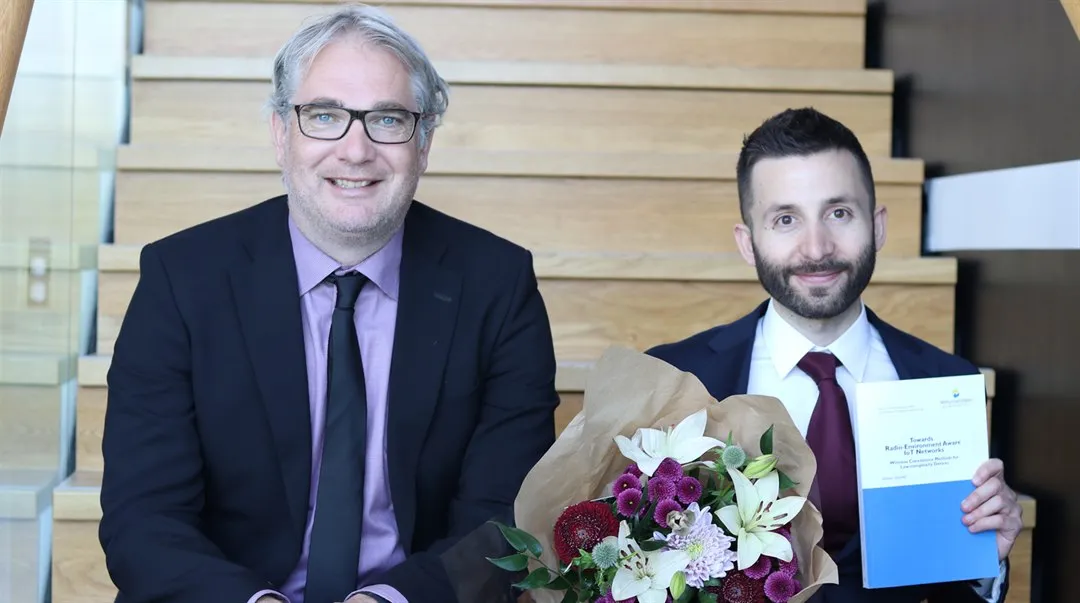 Dr. Simone Grimaldi with his supervisor Professor Mikael Gidlund.