Örnsköldsvik installs snow depth sensors on sand pockets
At the end of December, Rikard Hamrin from Mid Sweden University's research center STC, visited Örnsköldsvik to assemble snow depth sensors on sand pockets in Svartby, together with Håkan Gunnarsson at Öviks Energi.
Sand pockets are used to store sand in an easily accessible and dry manner for the municipality's road maintainers. The purpose of mounting a snow depth sensor in a sand pocket is to be able to find a simple method to identify when it is time to fill up with sand. The test with snow depth cameras on sand pockets is part of the project IoT Smart Snow Removal, with the goal to develop IoT (Internet of Things)-based solutions to optimize snow removal so that Sweden's municipalities can more easily plan their snow removal. The project has Örnsköldsvik and Ånge as pilot municipalities and will end in March 2023.
In the project, Mid Sweden University collaborates with Ånge municipality, Örnsköldsvik municipality, Starbit from Härnösand and Portal+ from Sundsvall together with ServaNet and Övik Energi. The project is coordinated by Bron Innovation and financed by the state innovation agency Vinnova, which invests 5 million SEK in smarter snow removal that creates social benefits and greater accessibility.
Read more about Snow removal with IoT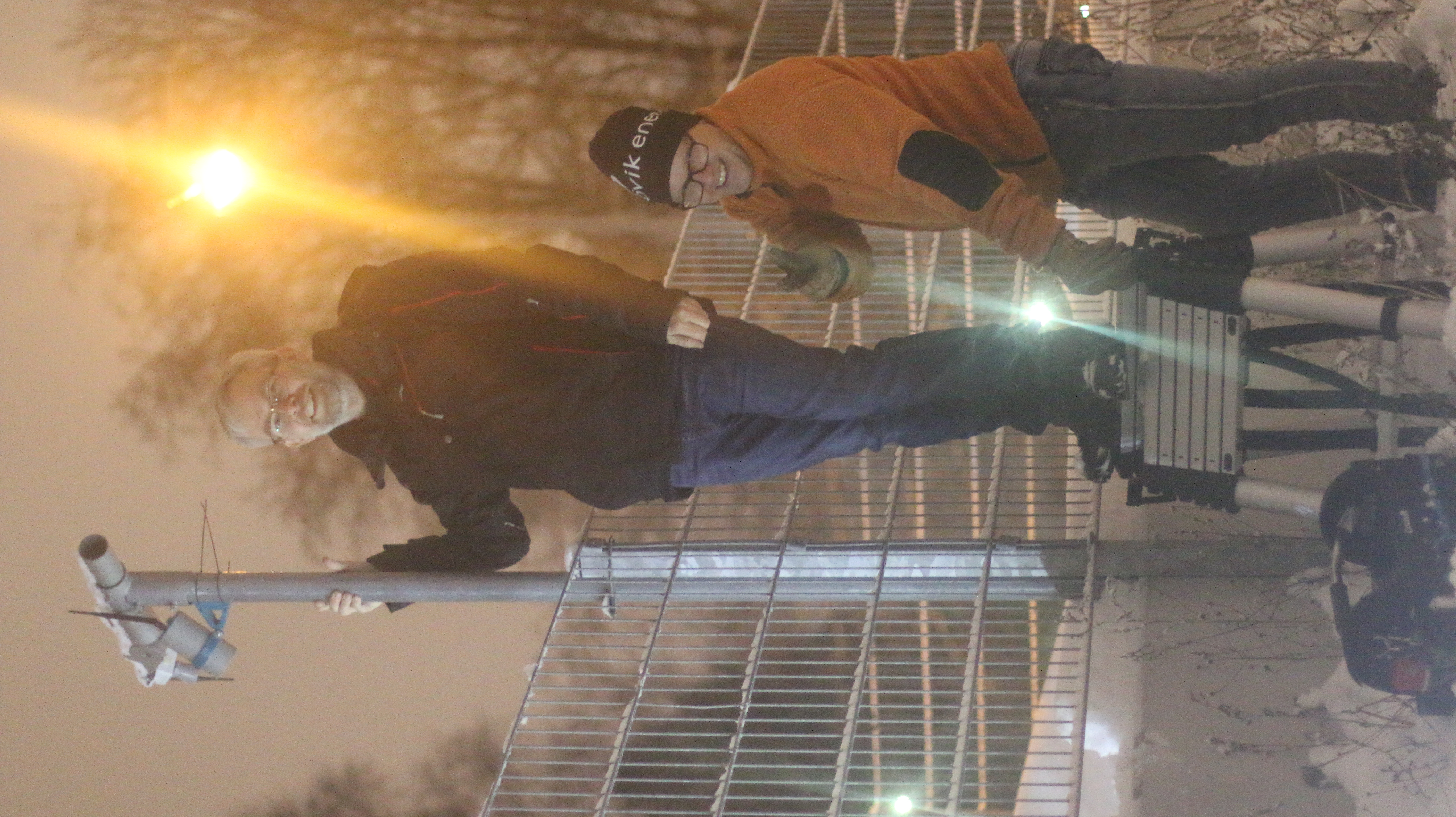 Rickard Hamrin from Mid Sweden University together with Håkan Gunnarsson from Övik Energi. Photo: Patric Leonhed, Övik Energi