In the wake of climate change
How are house-owners affected when the number of storms and floods increases? How much responsibility can be put on insurance policy holders and what will the consequences be when certain groups in society are able to adapt to the climate changes to a greater degree?
A team of researchers from the Risk and Crisis Research Centre (RCR) at Mid Sweden University have tried to answer these questions in a new research report.
Storms, landslides and floods. In the wake of climate change the public is facing increasing challenges. Professor of Sociology Anna Olofsson and her team of researchers have been investigating how the public, and in that respect primarily house-owners, is affected by climate change.
"There is an expectation on the part of the insurance industry that people will take greater responsibility for their property. There are also expectations that the general public be able to cope with a crisis, for example that people can manage for 72 hours without electricity," Anna Olofsson says.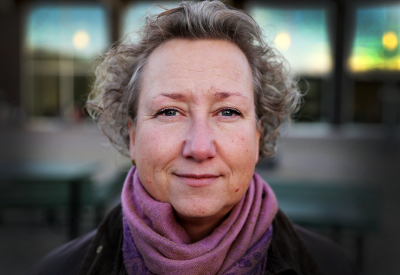 Anna Olofsson, Risk and Crisis Research Centre
"What do people know about what they should and must do? That's what we've been looking at."
Where you live is important for awareness
Among other things with the help of a national survey and interviews in areas at particular risk, Anna Olofsson and the other researchers have tried to determine how aware the general public is with regard to these questions. They have been able to draw a number of conclusions: Where in the country you live is of great importance with regard to how prepared you are for, for example, a storm or a landslide, and also for your attitude to what you can do yourself to avoid damage to your property. Few people think about adapting their houses to the climate when they carry out renovations, at the same time as many are positive to taking out special insurance policies.
"There are also differences between people who prefer to take out a fully comprehensive policy and people who work to ensure that they will not need to use their insurance," Anna Olofsson goes on.
Another conclusion the researchers were able to draw was that almost half of the people they asked did not know whether they had a policy that covered damage caused by climate impact.
"If we take the USA, for example, there are specific storm insurance policies and in some areas people are required to have them. Insurance companies here are interested in knowing how people in Sweden want to insure themselves against, for example, storms in the future," Anna Olofsson says.
A particular focus of the study was to look at how certain groups in society are more receptive to adapting to climate change than others. And what consequences this will have when some people can afford insurance and a high construction standard while others cannot.
"People are generally very aware of climate change and that it can have consequences for their homes but for some people who because of ill-health, poor finances or other circumstances have a difficult life situation, it does not matter. Neither insurance nor action they take themselves to adapt to future crises is an alternative when life here and now is a challenge in itself."
Gender permeates
The survey showed that women generally speaking are more concerned about the consequences that climate impact will bring than men are and when it comes to the household's insurance solutions it is more often the men than the women who are said to be responsible.
In addition to RCR, the Forum for Gender Studies (FGV) and the Centre for Research on Economic Relations (CER) also took part in the study.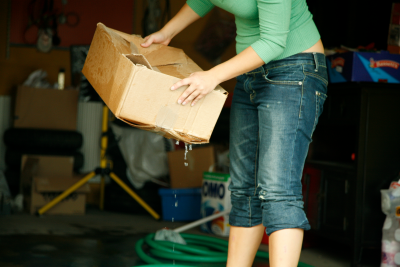 Photo: Mostphotos
So what can house-owners do to secure their property against climate change?
"They can make sure that they have a good roof, keep their drainpipes clear, and not have, for example, fuseboxes in the basement if there is a risk of flooding. We see that some do this because it's part of owning a house, not because they're particularly climate-smart. But it's what you do that's the main thing."
Länsförsäkringar's insurance foundation financed the study, which will be concluded at the end of the year.