How Sweden's housing policy can contribute to social sustainability
"Housing policy is a serious issue, and any party wishing to be seen as serious needs to be able to say that this is something it takes seriously." So says Hans Lind, Professor in Real Estate Economics. And he has several proposals for what to do in order to design social planning that is socially sustainable.
Things are going well for Sweden. Interest rates are at a record low and household savings at a high. The backlash facing Hans Lind as a result of his sticking his neck out and claiming that a housing crash is needed to create a sustainable market is therefore not so strange perhaps.
"And I do agree that the likelihood of there being a housing crash is pretty low; we have a buoyant economy. But we need to take active measures to provide housing that is cheap, because today's prices are not sustainable.
That's just how it is," he says. That is why he is not afraid to take this issue to the extreme and put forward scenarios for how to design socially sustainable social planning. A housing crash could be one such scenario, albeit an unlikely one.
Fumbling politicians
Hans Lind, formerly a Professor in Real Estate Economics at KTH but now retired, often serves as an expert on issues regarding social planning and housing policy. He has a connection with the CER (Centre for Research on Economic Relations), a research centre at Mid Sweden University with which he is affiliated and where he is an assistant supervisor to a postgraduate there.
For his part he lives in a terraced house in Farsta outside Stockholm. When these houses were built in the 1960s and 70s, the municipal authority ensured this was done in a way that brought prices down – those who wanted to buy could set aside one weekend a month over the course of a year so as to participate in the construction process. Today no such projects exist.
"No one knows what to do. That's the message I get when I talk to both the political parties and the municipal authorities. They see the need and the problem that an increasing number of people are ending up on social welfare, but their response is a lot of fumbling about and a fear of making mistakes. What is needed is a discussion at political level showing that this is a huge problem which will have consequences.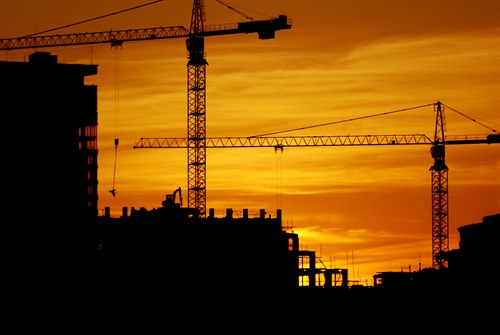 Today more and more people are having problems finding housing at reasonable prices. The queues for rental accommodation are long, and if you have poor credit score or too low an income you might be turned down immediately. If you have the right contacts it's not a big problem finding accommodation, but if you don't, well, that can be difficult. To obtain a home loan you need a deposit, and if you don't have a sound financial footing you won't be able to provide enough money for a cash deposit and you won't pass the bank's credit check.
"This needs to be made a top priority at political level. There's no obvious solution; it's a case of experimenting. At present it is up to each municipality to do something, but the state must put more pressure on the municipalities in order to make things happen."
Proposals for solutions
A report to the City of Stockholm, which was co-authored by Hans Lind and Thomas Kalbro, Professor in Real Estate Science, on behalf of the Sustainability Commission which comes under the City of Stockholm, provides a number of proposals for measures.
One of these is based on the idea that when building new homes, be these detached houses, apartment blocks, tenant-owned apartments or rental accommodation, the municipal authorities should ensure these are of both a higher and a lower standard, the latter being known as "basic housing". In this way households that can only afford or want to spend only a small sum on their accommodation are included.
"What we're saying is that the new homes being built need to reflect a variety. Every project needs to operate on the basis that the homes should be either somewhat more expensive or somewhat cheaper. This problem is not one for Stockholm alone; it can apply – and needs to apply – to all major urban areas."
Another proposal included in the report is what is known in other countries as "affordable housing". In short, this is based on the idea that some of the flats in a new-build project have a rental or price that is below market level. The homes to be made available at a lower rental or lower price can then be allocated according to particular criteria, such as whether the household income is lower than the average.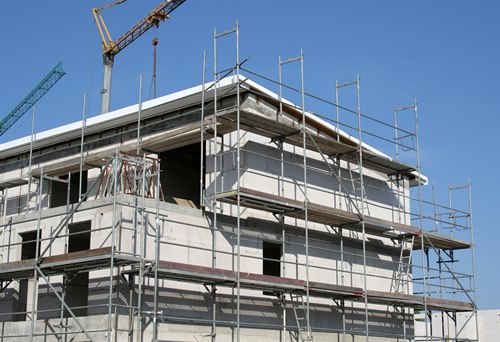 The report, which has been given the title "Socially sustainable housing in the City of Stockholm – possible strategies", was published by the City of Stockholm at the beginning of May. It has taken time, and Hans Lind interprets this as meaning quite simply that they cannot decide what they are going to do.
"If the municipal authority acts on our proposals and places higher social requirements on builders, the market value will fall. If the land is owned by the municipality, this will mean a loss of income for the municipality – and for a municipality like Stockholm this means many millions of kronor. But the municipalities need to realise that if they want a more socially sustainable city it has to come at a price."
Hans Lind's view is that housing policy and sustainable social planning are not being made a priority issue in the election. The housing situation is good for the vast majority of people; it is only a small part of the population who have problems finding housing. Hans Lind sees this more as meaning that the housing problem is a social problem and, he says, this is what the political parties need to take seriously. When he raises the issue in debates and at meetings, the party representatives say it will be addressed after the election.
"In my view, social sustainability means we plan in such a way to ensure that everyone is given a chance. There are big gaps in income and that's how it is, but those on a small income should also be able to live in the city. We don't want to have deep divisions."
Hans Lind moved into his terraced house in the mid 1990s. Today the house is worth far more than what he personally considers reasonable – from the perspective of sustainable housing.