ImSpec - Multiple energy band imaging spectroscopy for material and object classification
The central problem area that we want to address in this project is how to combine different spectroscopic methods, merge 2D imaging spectral data and use AI for fast and accurate recognition of materials.
Circular economy is a leading paradigm, further developing towards the ultimate sustainable society. In circular economy, there exist no waste in the sense that waste from one process is always the raw material for another process. Consequently, this thinking also increases the demand for efficient online metrology for characterization, classification and sorting of objects based on material, value and other properties.
We believe that material characterization and classification can be made more accurate if electromagnetic energy is radiated onto objects at several energy bands, including x-ray, ultraviolet, visible and infrared light. Imaging sensors for those energy bands should be capable of spectral analysis of absorbed radiation and fluorescence at each pixel. Fluorescence spectral analysis within the x-ray band will allow for detection of heavy metals at an atomic level such as mercury or chrome. X-ray absorption can show spectral fingerprints of organic material.
Merging data from multiple energy bands will allow to e.g. detect a toy made of plastic, textile or paper having a hidden battery inside. The data analysis is a challenge because of the large amount of spectral data sensed at each pixel. The training of such a system will demand for state-of-the-art methods within artificial intelligence.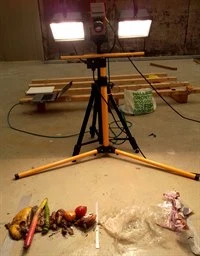 Facts
Project period
210501-240501
Research centers
Subjects
Research groups
Project leader
Project members