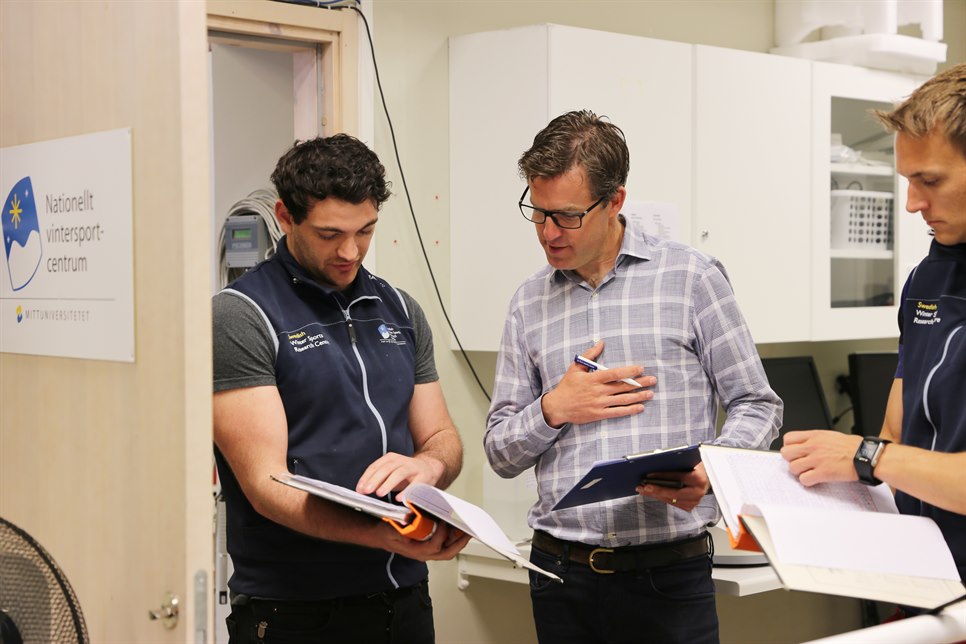 For the first time in history a laboratory outside of the British Isles has been inspected and accredited by The British Association of Sport and Exercise Sciences, BASES. The Swedish Winter Sports Research Centre, SWSRC, which is part of Mid Sweden University, has attained this unique seal of approval after completing the accreditation process during the spring.
– This represents a valuable quality assurance from a well-established organisation specialising in sports sciences. We have learnt a lot through the accreditation process and have improved a number of our working practices, which will lead to even better procedures when testing and carrying out research in the future, says Dr Kerry McGawley, director of the Swedish Winter Sports Research Centre at Mid Sweden University.
– As Chair of the British Association of Sport and Exercise Sciences (BASES), I am delighted to announce that the Swedish Winter Sports Research Centre, under the directorship of Dr Kerry McGawley, is the first laboratory outside of the British Isles to receive BASES accreditation. This is a momentous occasion in BASES' history and one that gives me great pride as the present Chair. I take this opportunity to thank Dr Charlie Pedlar, who was instrumental in working with our colleagues in Sweden to complete the process, says Dr Keith Tolfrey FBASES.
BASES laboratory accreditation is a quality assurance process that provides clients and service purchasers with a means of confirming the appropriateness of a laboratory to conduct physiological testing. The accreditation process involves a written submission from the laboratory showing that the facilities, equipment, procedures and staffing are appropriate. Following this, a detailed site inspection is carried out and a practical test is also implemented to ensure quality.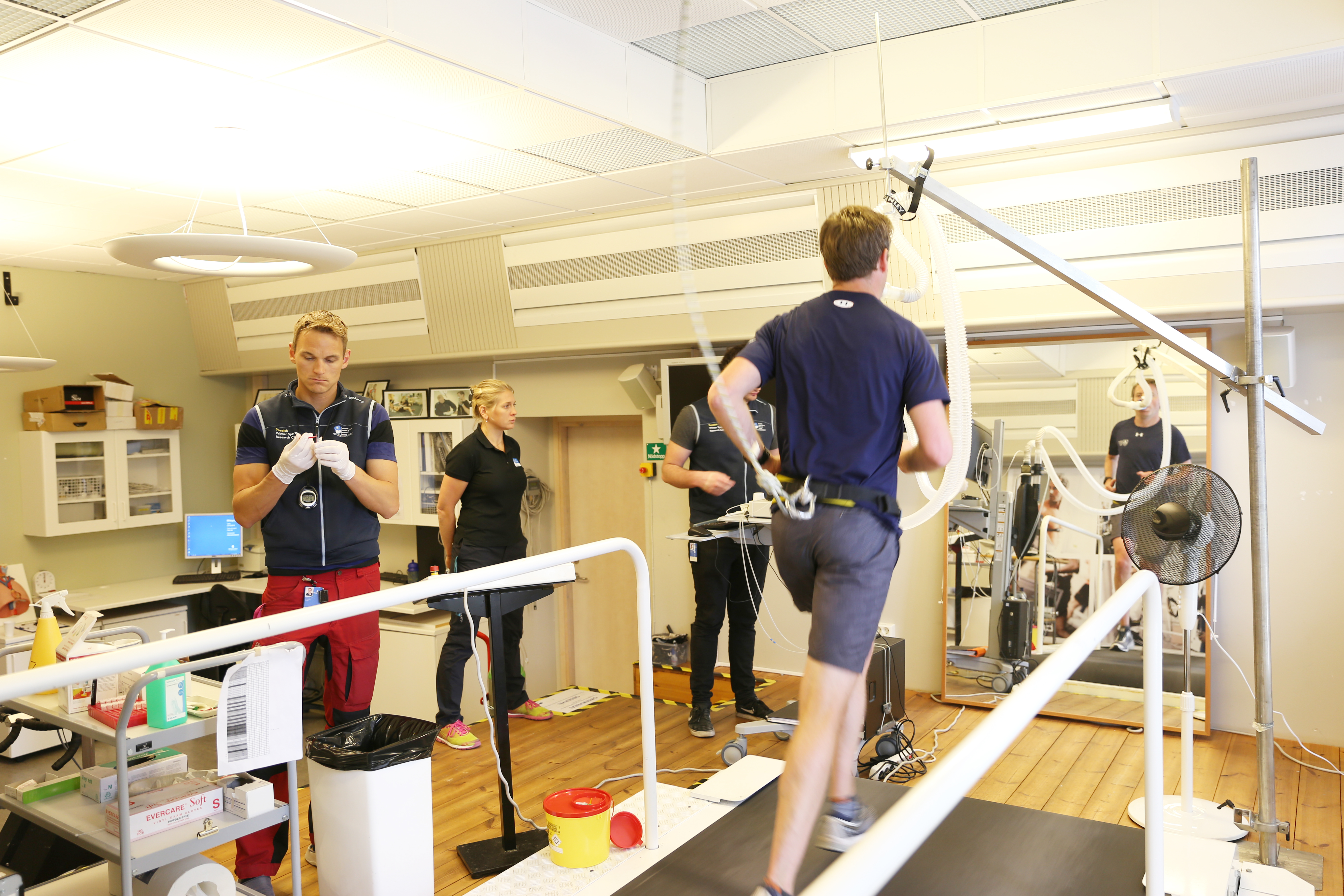 The site inspection include practical tests, in this case Charlie Pedlar himself was the subject on the treadmill at the Swedish Winter Sports Research Centre. Photo: Pelle Fredriksson, Mid Sweden University.
There are currently around 20 BASES accredited laboratories in the British Isles, including those from the English & Welsh Institutes of Sport, a number of Universities and Premier League football club, Wolverhampton Wanderers.
– The Swedish Winter Sports Research Centre represents a milestone as the first test laboratory in Sweden to have become accredited by BASES, and it means that we now have a communal accreditation model. By taking this initiative and being forward-thinking, the SWSRC will be a resource of knowledge for other test laboratories within our association and part of the future development of laboratory testing, says Mats Engström, chairman of the Swedish Association for Sport and Health Testing.
To become accredited the laboratory director must be a qualified sports science researcher and the facilities must reach the required standards. Performance and physiological testing, as well as other measurements, must be carried out according to appropriate protocols and follow established safety procedures. Data from the tests must be interpreted accurately and feedback to the client must be clear and informative.
– The Swedish Winter Sports Research Centre laboratories are well equipped, well supported and well organised. I've never seen such a huge treadmill but other than that there are no big surprises; you are clearly focused on endurance sports, says Dr Charlie Pedlar, BASES inspector and sports science researcher.
You can read more about BASES laboratory accreditation here: http://www.bases.org.uk/Laboratory-Accreditation

Contact person:
Kerry McGawley
Director of the Swedish Winter Sports Research Centre
+46 (0)70-399 98 74
Kerry.McGawley@miun.se