Working towards a new international Master's programme in gastronomy
Together with the universities of Parma, Alicante and Bergen, Mid Sweden University is currently developing an International Master's programme on the role of food in achieving a more sustainable future within the framework of the UNESCO Creative Cities Network (UCCN).
The aim of the programme will be to train students to become project leaders and "Food city designers". The multidisciplinary programme will contain lectures, laborations, field trips to established food regions, as well as workshops with recognized artisan food craftworkers and experts.
− The need for expertise in this area is growing rapidly, and for Mid Sweden University, it is important that this is a joint project with some of the leading universities in the field, says Daniel Laven, Head of the Department of Economics, Geography, Law and Tourism at Mid Sweden University.
For several years, the Mid Sweden University tourism research centre ETOUR has conducted research on the UNESCO Creative Cities Network. This works includes exploring the methods and models for cities to work with cultural and creative industries in ways that promote sustainable way. At the annual network meeting in Östersund in 2016, over 100 cities were represented. This meeting also included one of the first academic research conferences in support of the UCCN, which attracted around 150 international scientists.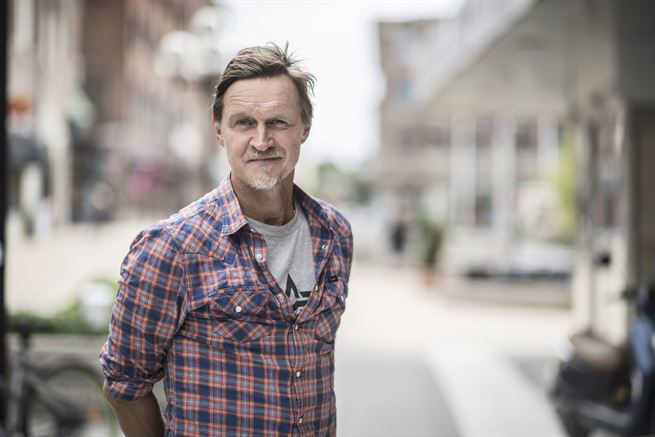 Wille Skoglund, Senior lecturer and researcher at Mid Sweden University. Photo: Sandra Pettersson.

− Our plans for a joint master's programme go back to 2016 and the working title is Master of Sustainable Food City Design. We envision a broad programme with courses dealing with the importance of local artisan food production for sustainable development, preservation of cultural heritage in the age of globalization, and the role of gastronomy in the tourism industry, says Wille Skoglund, Senior lecturer and researcher at Mid Sweden University.
Parts of the future programme are set to be piloted in the autumn of 2020 under the direction of the University of Parma. Mid Sweden University will be working together with local companies and organizations like Torsta and Eldrimner, where part of the programme will also be taking place. Region Jämtland Härjedalen and the municipality of Östersund are also important partners in the planning of the programme.
− The way the university and the UNESCO Creative Cities Network join forces is quite exciting. These kinds of spinoffs are valuable both for Östersund and for the UNESCO network, says Theresia Grön at the municipality of Östersund, Head of Cooperation with the UNESCO network.
Contact:
Wille Skoglund, Senior lecturer at Mid Sweden University, +46(0)10-142 83 95, wilhelm.skoglund@miun.se