International Master's Programme in Photojournalism, 120 credits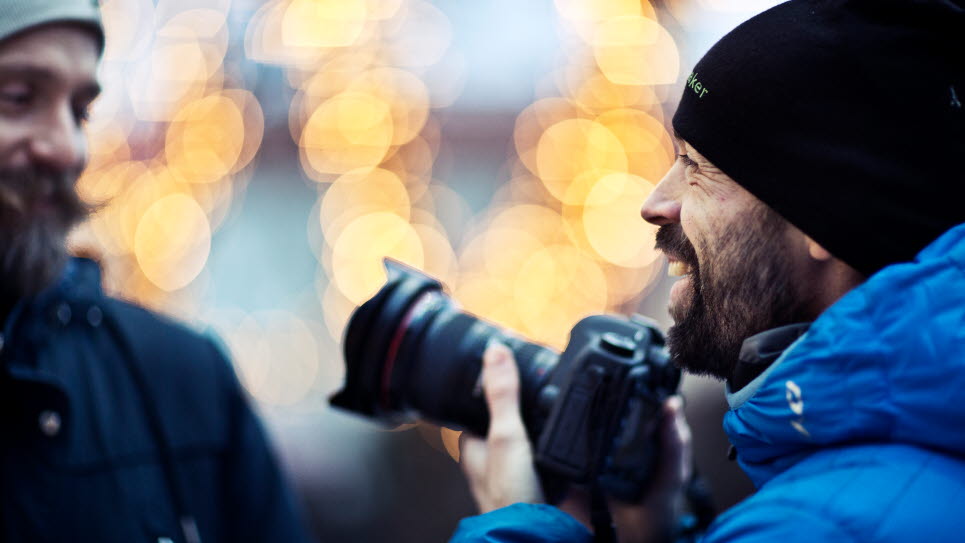 The Master of Arts (MA) in Photojournalism programme provides you with the conceptual and advanced skills essential for a successful career in photojournalism and picture editing as well as the foundation to succeed in leadership roles in the profession.
The courses address photojournalism in practice and theory on an advanced level. Courses cover theory, history, and legal and ethical issues of relevance to the profession, deepening the knowledge of visual communication as a language as well as critical debates about photojournalism. Furthermore, courses on photographic techniques, design, picture editing and picture research, advanced level photojournalism/documentary project courses, as well as advanced narrative writing for photojournalists provide the tools for the further pursuit of a career in the field. The Master's seminar, where you present work in progress, bring everything together in a forum for discussion of issues relevant to the profession, and for your educational experience and creative work.

During the final semester, you work independently on a creative Master's Project/Thesis that demonstrates professional and conceptual skills in images and writing. The project/thesis is supported by a scholarly analysis with an annotated bibliography explaining, justifying and giving a context for the work.
Entry requirements
Bachelor of Arts degree in photojournalism or in other subject area relevant to photojournalism, a portfolio consisting of creative work demonstrating the applicant's abilities and skills in photography or film, and a minimum of two years relevant professional experience. Examples of relevant degree areas include, but are not limited to, journalism, photography, media production, art and other creative subjects, film, communication studies, ethnography and sociology.

English course 6/English course B from Swedish Upper Secondary School (Gymnasium) or the equivalent.
Selection
Applicants are rated according to an overall evaluation of four parts:
a. a portfolio consisting of creative/professional work demonstrating the applicant's abilities and skills in photography or film
b. relevant professional experience in areas such as photojournalism, journalism, photography or other area constituting the focus of the applicant's Bachelor's degree
c. two letters of recommendation
d. a personal statement of purpose

For instructions and specific information about portfolio requirements, please visit www.photojournalismsweden.com.

To apply, visit www.universityadmissions.se and submit your portfolio, personal statement of purpose and letters of recommendation to Mittuniversitetet by sending it to the address listed below.

Mittuniversitetet
Holmgatan 10
851 70 Sundsvall
SWEDEN


Send other documents verifying general and specific entry requirements (transcripts etc.) to:

University Admissions in Sweden
FE 20102
SE–839 87 Ostersund
SWEDEN
Title of qualification
Degree of Master of Arts/Science (120 credits)
Masterexamen med huvudområdet bildjournalistik, translated into Degree of Master of Arts (120 credits) with a major i Photojournalism.
After the program
In the job market, photojournalists and picture editors with a Master in Photojournalism will be more competitive and will offer prospective employers either in media organizations or the field of education a deepened expertise in demand by the industry. It will also enable visual communications professionals new career opportunities to rise in management and leadership positions within media organizations that traditionally have been the realm of text-based journalism.