The Master by Research programme in Electronics targets those who are highly motivated to develop skills and knowledge for future career in academic, industrial or public research and development. This is also an excellent preparation for future doctoral studies.
About the programme
The Master by Research programme in Electronics is the right choice for students who wish to specialize in electronics and aim for a career in research or in the electronics industry. During the programme, you work together with researchers on a research problem in one of Mid Sweden University's largest research environments. You mix your research with the academic studies you need to solve the problem.

As a student, you are part of a research team at the research centre STC (Sensible Things that Communicate) that develops sensor-based systems and services in the fields of electronics and computer technology. Together with researchers, you take part in a research project and work both independently and together with others.

The education consists of both courses on an advanced level and project work, and ends with an individual Master's thesis during the last semester. Having completed the programme, students should be able to understand and assess the possibilities and limitations of different technologies. Projects may include areas like detectors, readout electronics, signal processing, optics, power electronics or energy harvesting.
Entry requirements
English course 6/English course B from Swedish Upper Secondary School (Gymnasium) or the equivalent.

Bachelor of Science, Bachelor of Science in Engineering or equivalent (at least 180 credits/180 ECTS) in Electronics Engineering/Electronics, Computer Engineering or Physics, with at least 22.5 credits (22.5 ECTS) in Mathematics and 22.5 credits (22.5 ECTS) in Electronics Engineering.

Eligibility for available research project is assessed on the basis of the applicant's bachelor's degree project/thesis, a letter of motivation, and, where appropriate, through other documented experience relevant to the subject.
Selection
To apply, visit www.universityadmissions.se.

Required documents:

- Certificates and diplomas from previous university studies. The universities where you studied must be internationally recognized higher education institutions (university or university college).
- Transcripts of completed courses and grades for each semester included in your degree.
- Proof of English language skills equivalent to English studies at upper secondary (high school) level in Sweden, i.e. English 6/English course B.
- In addition, you must submit a letter stating your interest in the programme, and a ranking of your interests if more than one study project is offered to you. You should also describe your background and its relevance to the subject in a Curriculum Vitae (CV), with your Bachelor's thesis, individual projects, project portfolio and any experience that you wish to refer to attached.

Please note that your online application is complete when you have submitted your supporting documentation. Upload these documents to your personal account at universityadmissions.se as soon as possible but no later than (three weeks after the application deadline. For more information go to https://www.universityadmissions.se/intl/start.
Title of qualification
Degree of Master of Arts/Science (120 credits)
Masterexamen med huvudområdet elektronik, translated into Master of Science (120 credits) with a major in Electronics.
After the programme
After having completed your Master's thesis, there are good opportunities to work in research within academia or trade and industry, or in product development with new technology.
Work experience contact
During the programme, you will meet both researchers and companies that our research centre cooperates with. This way, you get useful contacts and experiences to prepare you for your future career.
An education close to research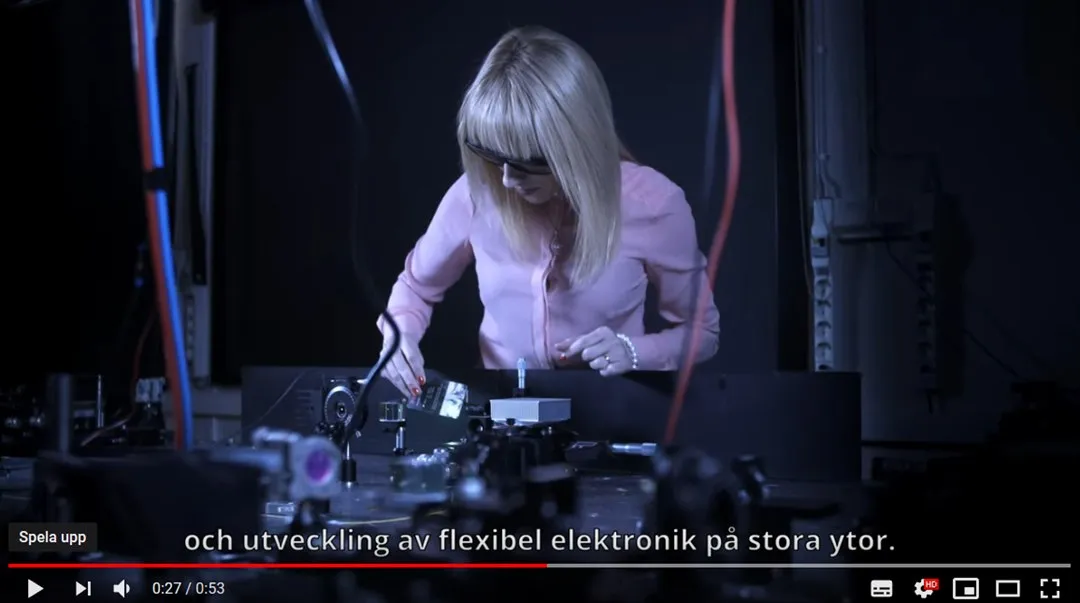 This is STC
STC target to be the top research environment in Industrial Internet of Things. STC develop reliable data communication and self-powered sensor using energy harvesting. Researchers at STC also focus on environmental monitoring through detector develo