Master in Electronic Systems and Instrumentation, 120 credits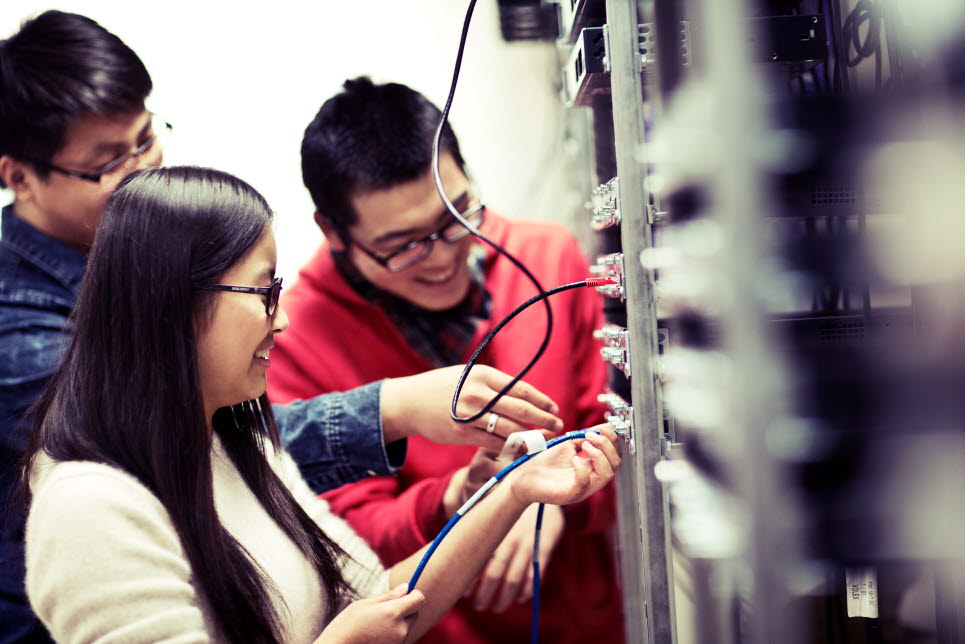 This programme focuses on embedded electronic systems with sensors. Electronics systems are increasingly common and can be found in a wide range of products on the market, among other things in cars, refrigerators, keys and packaging. During the programme you will broaden your knowledge of different design technologies used to create embedded sensor systems. The programme is continuously updated with the latest development in the field, in collaboration with researchers and industrial partners.
Most products today have embedded electronics, regardless of whether or not they have previously been associated with electronics. For example, you will be able to find electronics in cars, refrigerators, keys and packaging. In many instances these embedded systems also have sensory functions which range from simple temperature sensors to complicated sensors based on video technology.

The programme, which is given in co-operation between Mid Sweden University and Norwegian University of Science and Technology (NTNU), will give you a wide range of knowledge of different technologies which serve as the basis in designing embedded sensor systems. During the second year you will specialise and acquire a deepened knowledge in a specific area through individual projects.

The programme is entirely in English and will give you increased skills in communicating in international projects.

Semester 1 includes a one-week kick-off at Mid Sweden University, Campus Sundsvall. You will stay at Campus Sundsvall for the whole semester 2. There are also possibilities to study at a partner university in Europe.

Contact person at NTNU is Dag Roar Hjelme (dag.hjelme@iet.ntnu.no).
Entry requirements
Degree of Bachelor, Degree of Bachelor of Science in Engineering (at least 180 credits), or equivalent, in Electronics Engineering/Electronics, Computer Engineering, Physics or Mathematics, with at least 22.5 credits (22.5 ECTS) in Mathematics/Applied Mathematics and at least 15 credits (15 ECTS) in Electronics Engineering.

Proficiency in English equivalent to English studies at upper secondary (high school) level in Sweden.
Title of qualification
Degree of Master of Arts/Science (120 credits)
Masterexamen med huvudområdet elektronik, translated into Degree of Master of Science (120 credits) with a major in Electronics or Teknologie masterexamen med huvudområdet elektronik, also translated into Degree of Master of Science (120 credits) with a major in Electronics, if the student has at least 30 credits in the subject of Mathematics.
After the program
After having completed the programme you will be able to work with research and development at high-tech companies specialising on for example telecommunication, multimedia and industrial electronics systems.
Work experience contact
We consider it important for business development and education to be closely linked. The programme is developed together with the industry based on their needs; this is why your project assignments have their starting point in problems identified by the companies or research institutes we are collaborating with.