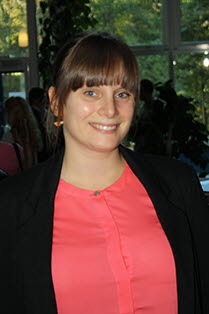 On September 19 Erika Wallin defended her Doctoral Thesis in Chemistry at MIUN.
Her Doctoral Thesis is called; "The Scent of Nature, Identificatio and Synthesis of Bioactive Compounds used in Insect Communication". Her Opponent was Professor Anna-Karin Borg Karlsson. Her Supervisors has been Professor Erik Hedenström and Professor Emeritus Hans-Erik Högberg.
Congratulations Erika!