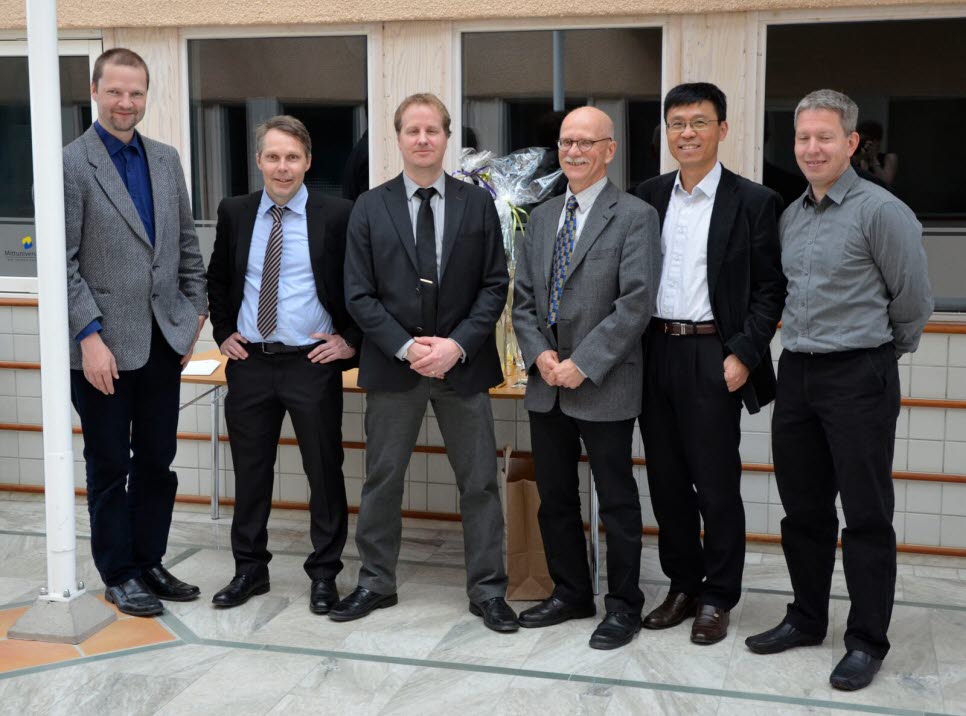 On June 4 Niklas Johansson defended his Doctoral Thesis called Measuring and modelling light scattering in paper at Mid Sweden University in Örnsköldsvik.
Opponent was professor Jon Yngve Hardeberg. Supervisor has been professor Per Edström and co-supervisors were Dr Mattias Andersson and Dr Magnus Neuman. Get the abstract in English and Swedish here!Listen
Here are some photos from the day.