His Majesty King Carl XVI Gustaf of Sweden visits Västernorrland to learn more about the county's forest industry and research. The program will include a visit in our laboratories for FSCN and Mid Sweden University along with Governor Gunnar Holmgren. He will also visit SCA. Media are welcome when the King arrives to Mid Sweden University pm. 13:30. For space reasons, it is difficult for the media to attend the lab environment.
Program September 9, 2015
10.10 Njurunda Coast variety park. SCA
Introduction to harvest planning and demonstration of nature conservation.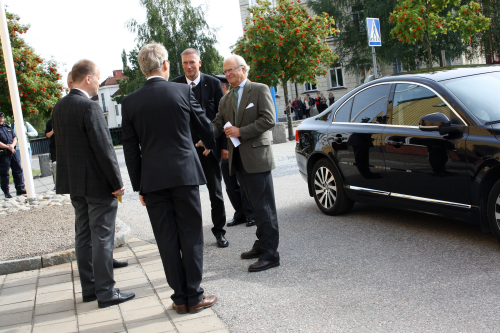 13:30 Arrival at Mid Sweden University, researchcentre Fiber Science and Communication Network, FSCN, Sundsvall. On arrival at Mid Sweden University there is the opportunity to photograph the King and the governor with the vice chancellor Anders Söderholm, dean Hans-Erik Nilsson and research leader Kaarlo Niskanen. Media are welcome!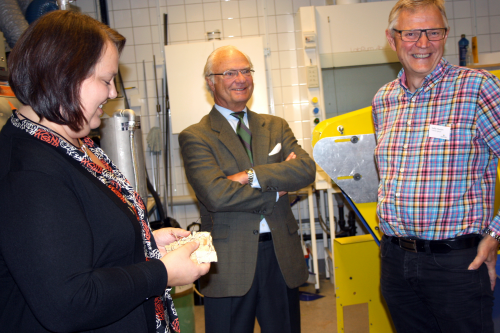 13:45 Lab 1:
Fibre laboratory with demonstration of the equipment for the treatment of fibers.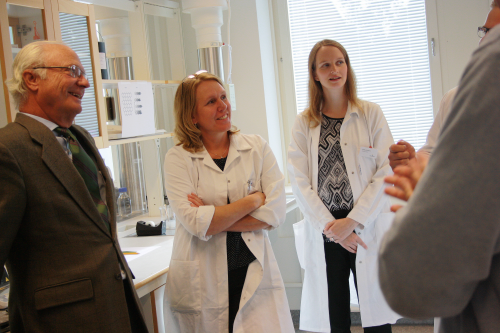 14:15 Lab 2:
Physics Lab where we build the super capacitor - the future of batteries rapidly store and use the brake energy from a car.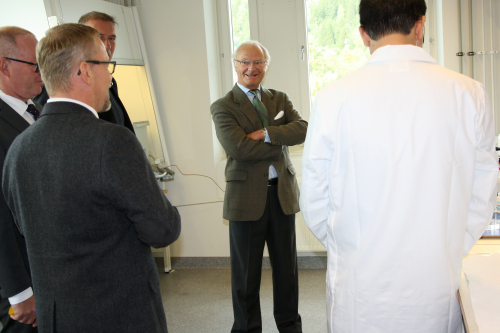 14:45 Lab 3:
Chemistry lab with new cellulosic materials - packaging of the future, paper yarn, and much more that can be produced using sustainable materials instead of plastic.
For more information please contact Inger Axbrink