Welcome to the Defence of a Doctoral Thesis with Samson Afewerki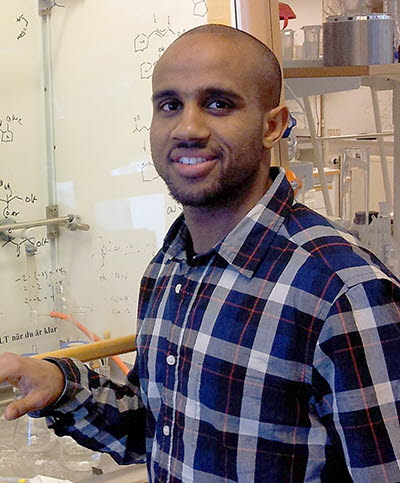 On Friday October 24 Samson Afewerki will defend his Doctoral Thesis in Organic Chemistry at Mid Sweden University.
The Doctoral Thesis is called; Development of Catalytic Enantionselective C-C bond-forming and Cascade Transformation by merging Homogeneous or hetrogeneous Transition Meteal Catalysis with Asymmetric aminocatalysis.
His Supervisors has been Professor Armando Córdova and assistant supervisor Docent Ismail Ibrahem. The Opponent will be Professor Michelangelo Gruttadauria.
The Seminar will be in English. Welcome to listen and support Samson.
Read more in the Invitation.Listen
Read more about Samson Afewerki.