Defence of a Doctoral Thesis with Johan Persson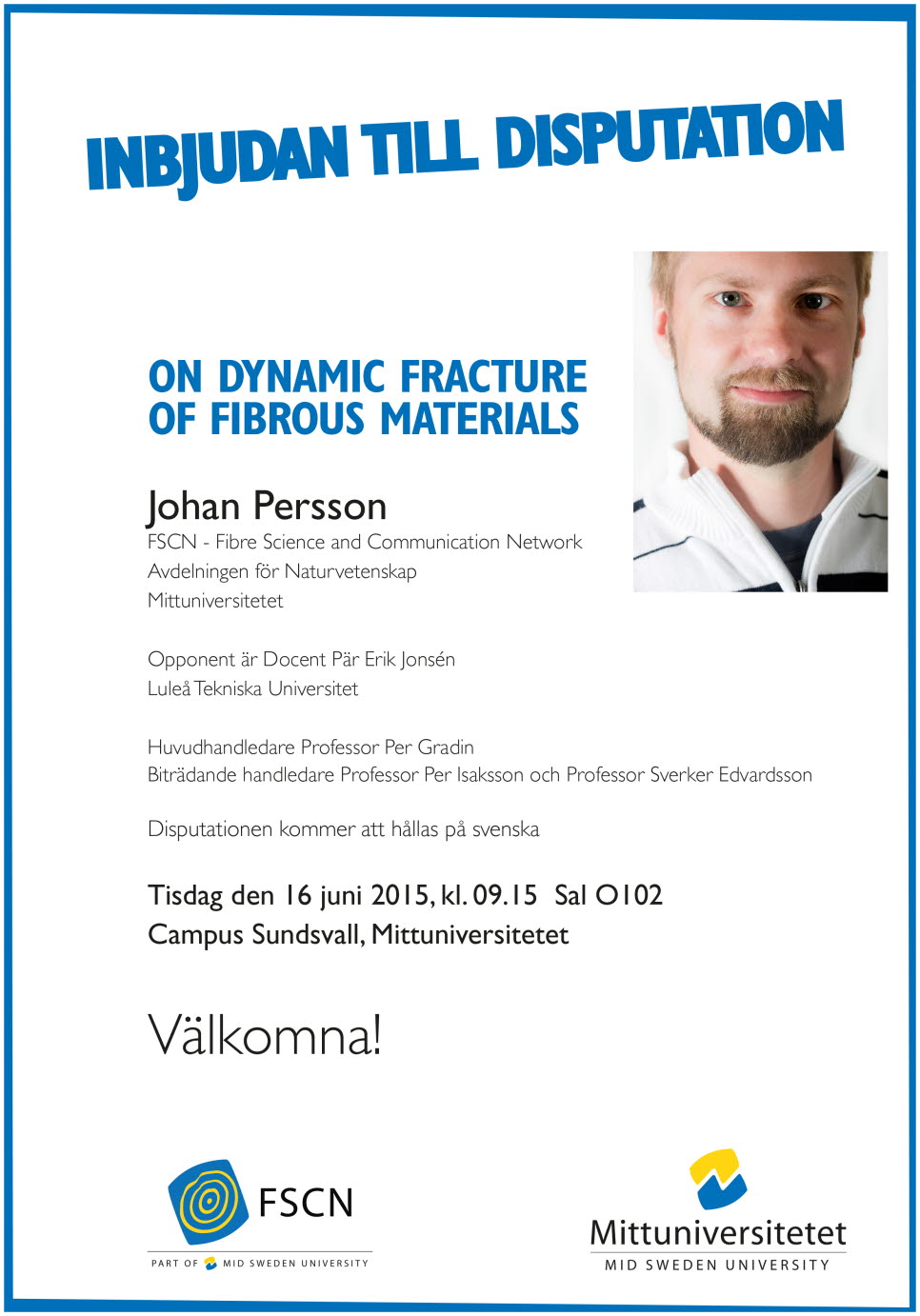 Johan Persson will defend his Doctoral Thesis in Engineering Physics on June 16, 2015.
The thesis is called: On dynamic fracture of fibrous materials.
Opponent will be Asso. professor Pär Erik Jonsén, Luleå Tekniska Universitet.
Supervisor is professor Per Gradin. Co-Supervisors are professor Per Isaksson and professor Sverker Edvardsson.
The seminar will be in Swedish. Welcome to listen!
Short summary in Swedish
Saker kan gå sönder på många vis, ibland växer sprickor så långsamt att vi hinner laga innan skadan får konsekvenser. Denna avhandling handlar om vad som händer när det går fortare än så. Avhandlingen fokuserar speciellt på diskontinuerliga material, material så som papper, fiberkompositer och cellplast. Metoder och resultat är i första hand tillämpligt på industriella problem och kan användas för att avgöra hur allvarlig en skada är och om man kan få tid att upptäcka en växande skada eller ej.