Defence of a Doctoral Thesis with Madelen Olofsson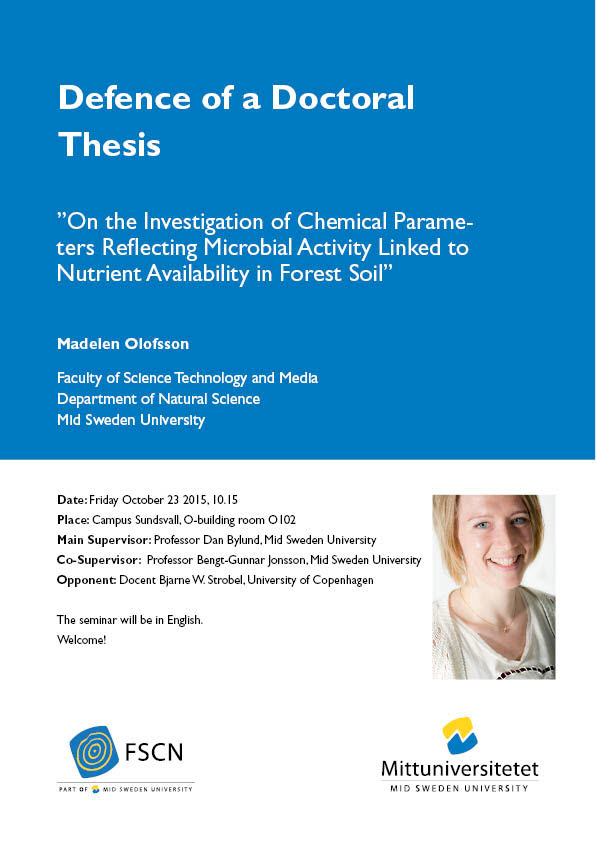 Welcome to the defence of a Doctoral Thesis in natural science with Madelen Olofsson.
The Thesis is called "On the Investigation
of Chemical Parameters Reflecting Microbial Activity Linked to Nutrient
Availability in Forest Soil".
Main Supervisor: Professor Dan Bylund, Mid Sweden University
Co-Supervisor: Professor Bengt-Gunnar Jonsson, Mid Sweden University
Opponent: Docent Bjarne W. Strobel, University of Copenhagen
Get the Invitation in PDFListen
The seminar will be in English.
Welcome to listen!