Defence of a Doctoral Thesis with Niklas Johansson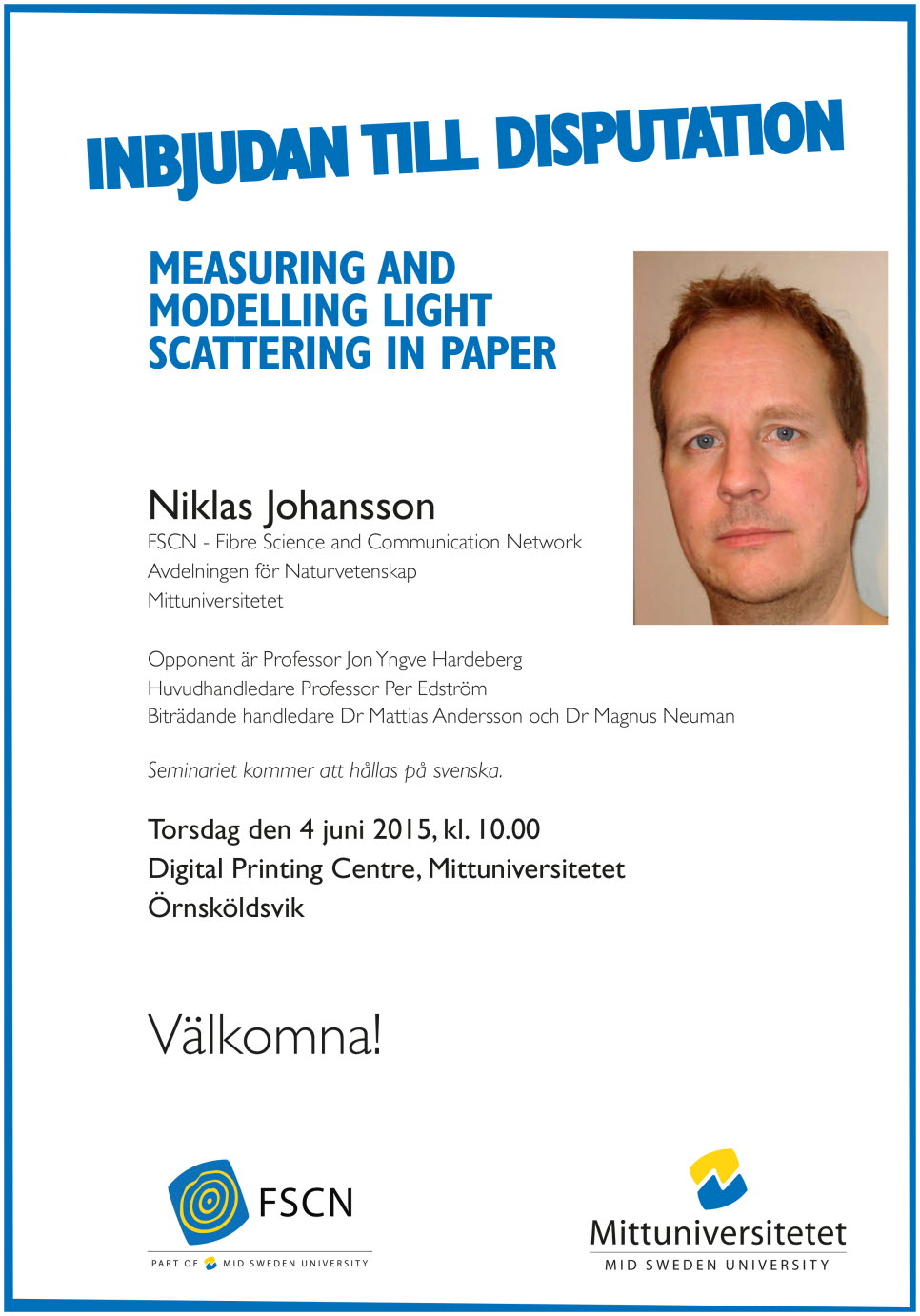 Niklas Johansson will defend his Doctoral Thesis in Engineering Physics on June 4, 2015.
Opponent will be professor Jon Yngve Hardeberg.
Supervisor is professor Per Edström and co-supervisors are Dr Mattias Andersson and Dr Magnus Neuman. The seminar will be in Digital printing centre in Örnsköldsvik.
Welcome to listen! The seminar will be in Swedish.
Get the abstract in English and Swedish here!Listen