Welcome to the big research and innovation conference in Sundsvall on October 13th 2015. It is a unique venue for industries, business and researchers to meet, exchange knowledge and develop new partnerships.
The conference focus this year on innovation, research and future development. You will meet researchers from Mid Sweden University´s research centres STC and FSCN and listen to the research results and innovations in the areas of high yield pulping technology, embedded sensor systems, measurement systems and new cellulosic materials. We hope you will find new competitive advantages for your business!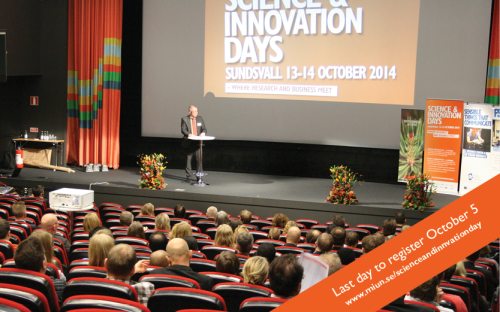 Our key-note speakers 2015 are Magnus Melander, Ari Riabacke and Niklas von Weymarn.