Business Innovation Seminar with Thore Lindgren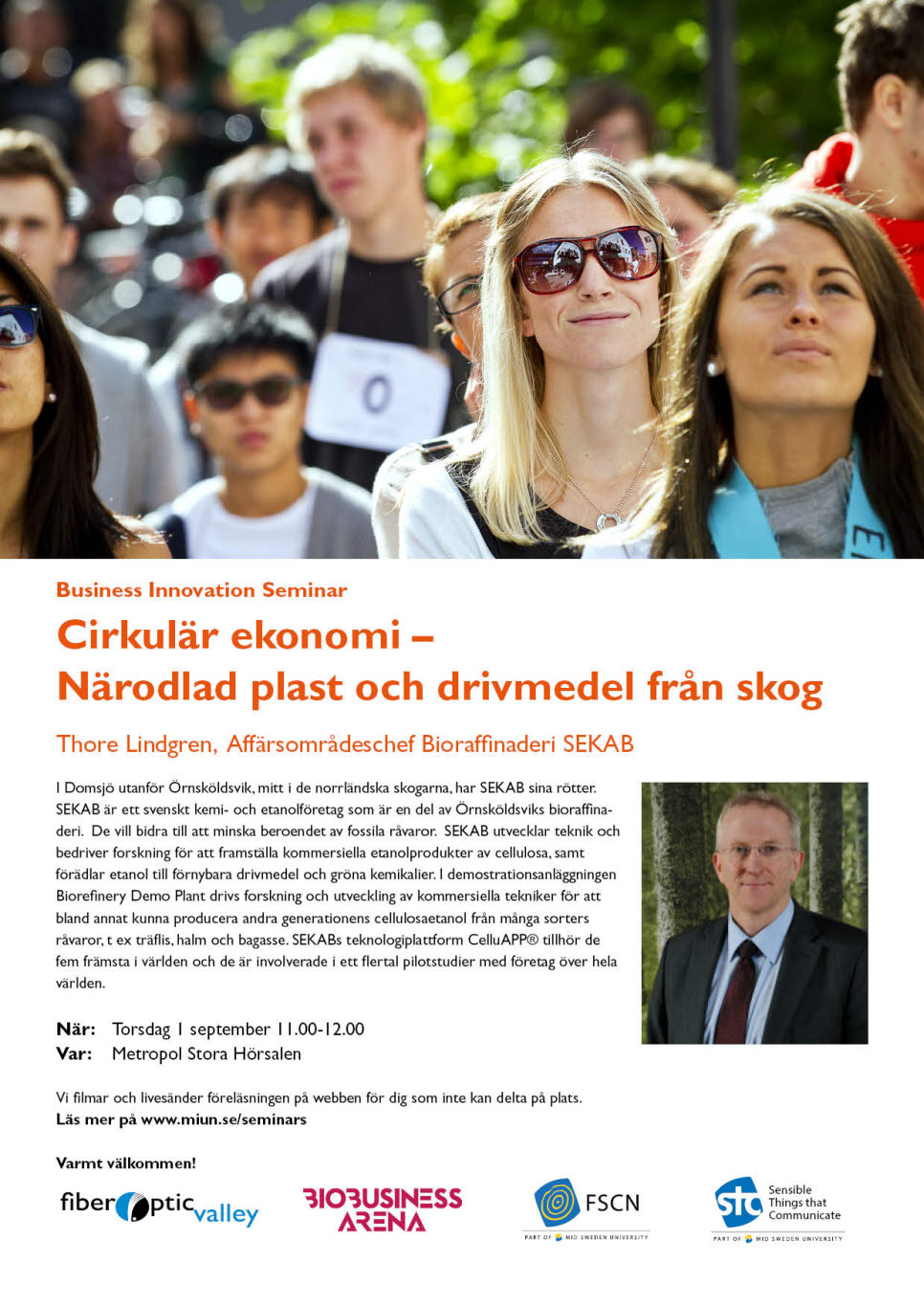 Welcome to Business Innovation Seminar with Thore Lindgren, Head of the Biorefinery technology Business Area SEKAB.
The seminar will be in Swedish this time. Here is a short introduction:
Cirkulär ekonomi – Närodlad plast och drivmedel från skog
I Domsjö utanför Örnsköldsvik, mitt i de norrländska skogarna, har SEKAB sina rötter. SEKAB är ett svenskt kemi- och etanolföretag som är en del av Örnsköldsviks bioraffinaderi. De vill bidra till att minska beroendet av fossila råvaror. SEKAB utvecklar teknik och bedriver forskning för att framställa kommersiella etanolprodukter av cellulosa, samt förädlar etanol till förnybara drivmedel och gröna kemikalier. I demostrationsanläggningen Biorefinery Demo Plant drivs forskning och utveckling av kommersiella tekniker för att bland annat kunna producera andra generationens cellulosaetanol från många sorters råvaror, t ex träflis, halm och bagasse. SEKABs teknologiplattform CelluAPP® tillhör de fem främsta i världen och de är involverade i ett flertal pilotstudier med företag över hela världen.
Follow the seminar in the website, www.miun.se/seminars
Get the invitation in PDFListen
Welcome!