Defence of a Doctoral Thesis with Erik Nelsson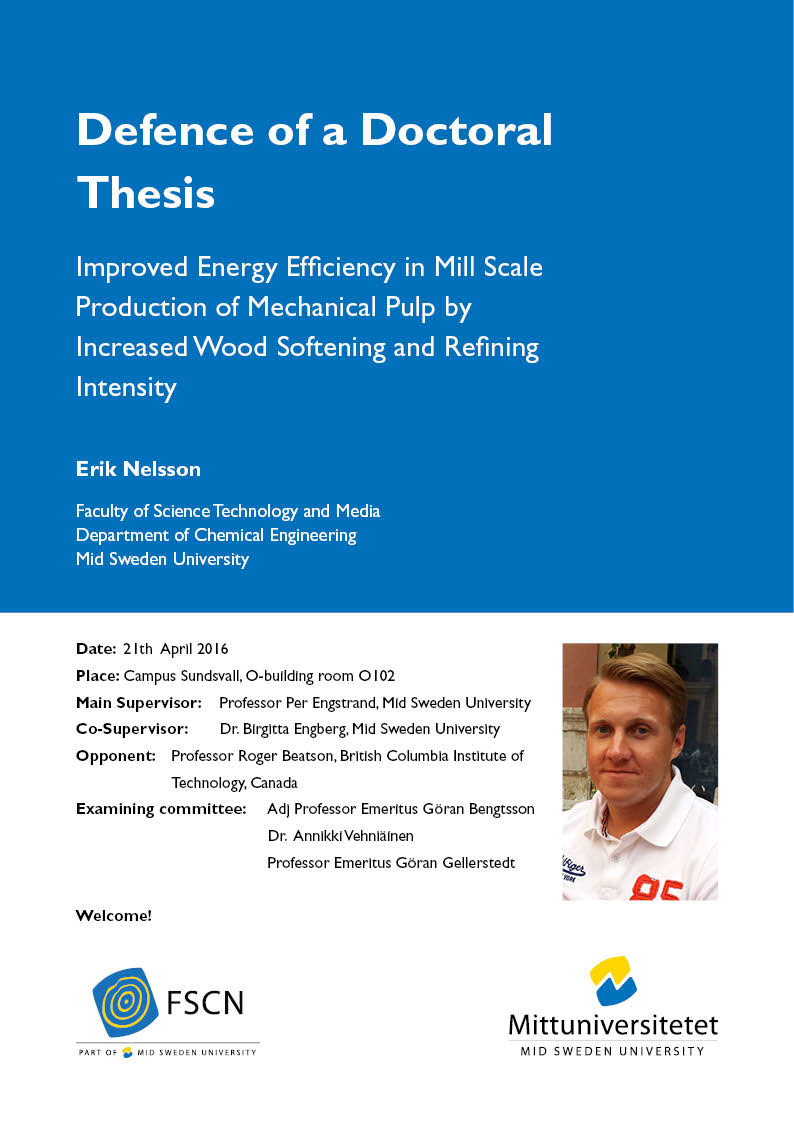 Our industry-employed PhD Student Erik Nelsson from Holmen will defend his Doctoral Thesis in Chemical Engineering. The Thesis is called; Improved Energy Efficiency in Mill Scale Production of Mechanical Pulp by Increased Wood Softening and Refining Intensity.
Supervisors has been professor Per Engstrand and Dr. Birgitta Engberg. Opponent will be professor Roger Beatson, British Columbia Institute of Technology, Canada.
The seminar will be in English.
Get the Invitation in PDFListen
Welcome!