Business Innovation Seminar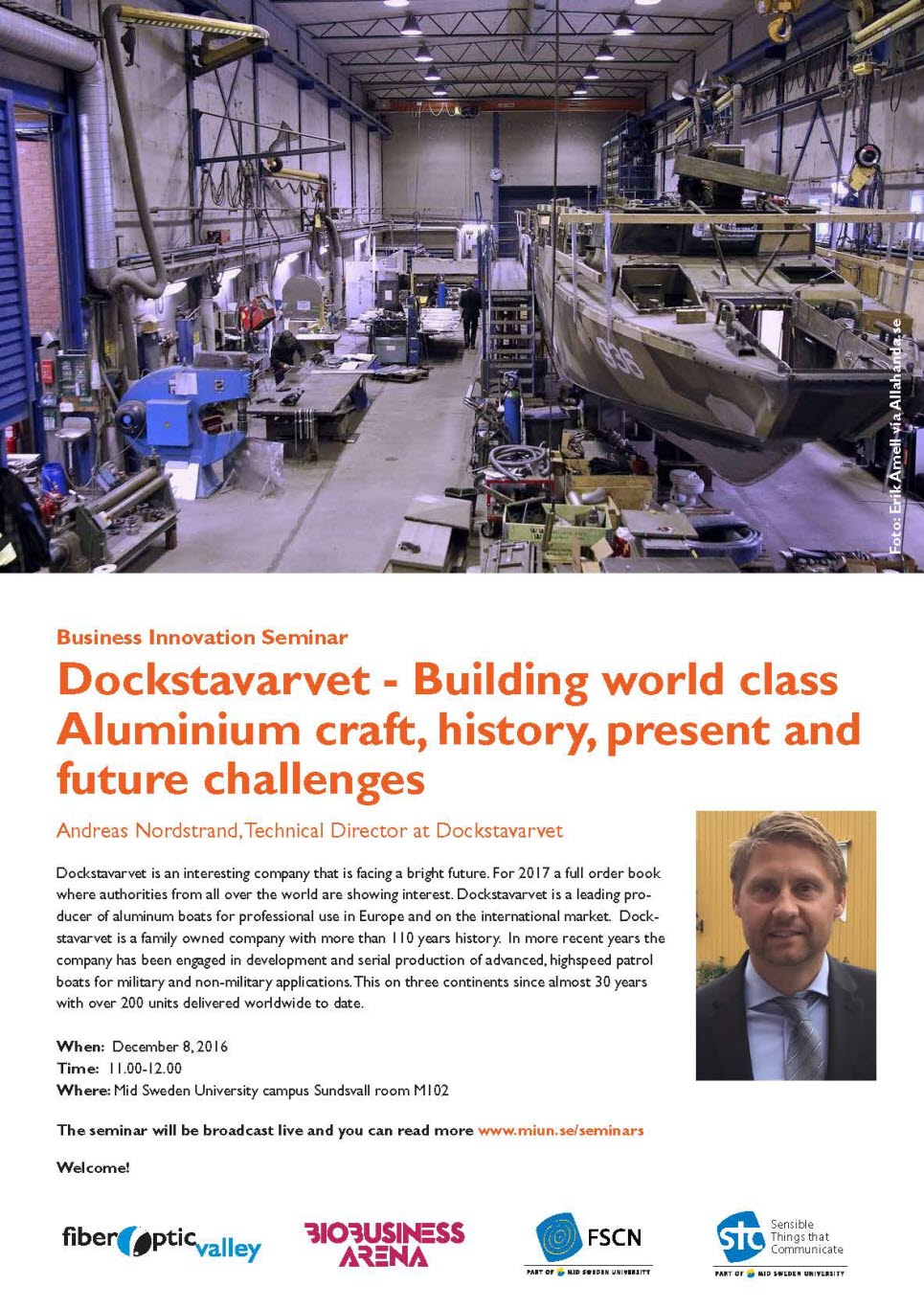 Welcome to Business Innovation Seminar with Andreas Nordstrand, Technical Director at Dockstaverket.
Dockstavarvet - Building world class aluminium craft history, present and future challenges
Dockstavarvet är ett intressant företag som står inför en ljus framtid. De har en full orderbok inför 2017 och myndigheter från hela världen har visat sitt intresse. Företaget är en ledande tillverkare av aluminiumbåtar för professionellt bruk både i Europa och på den internationella marknaden. Dockstavarvet är ett familjeägt företag med mer än 100 års historia. Under senare år har företaget utvecklat och tillverkat avancerade, snabba patrullbåtar för militära och icke-militära tillämpningar. Under de senaste 30 åren har över 200 enheter levererats världen över.
Läs mer på www.miun.se/seminars