Business Innovation Seminar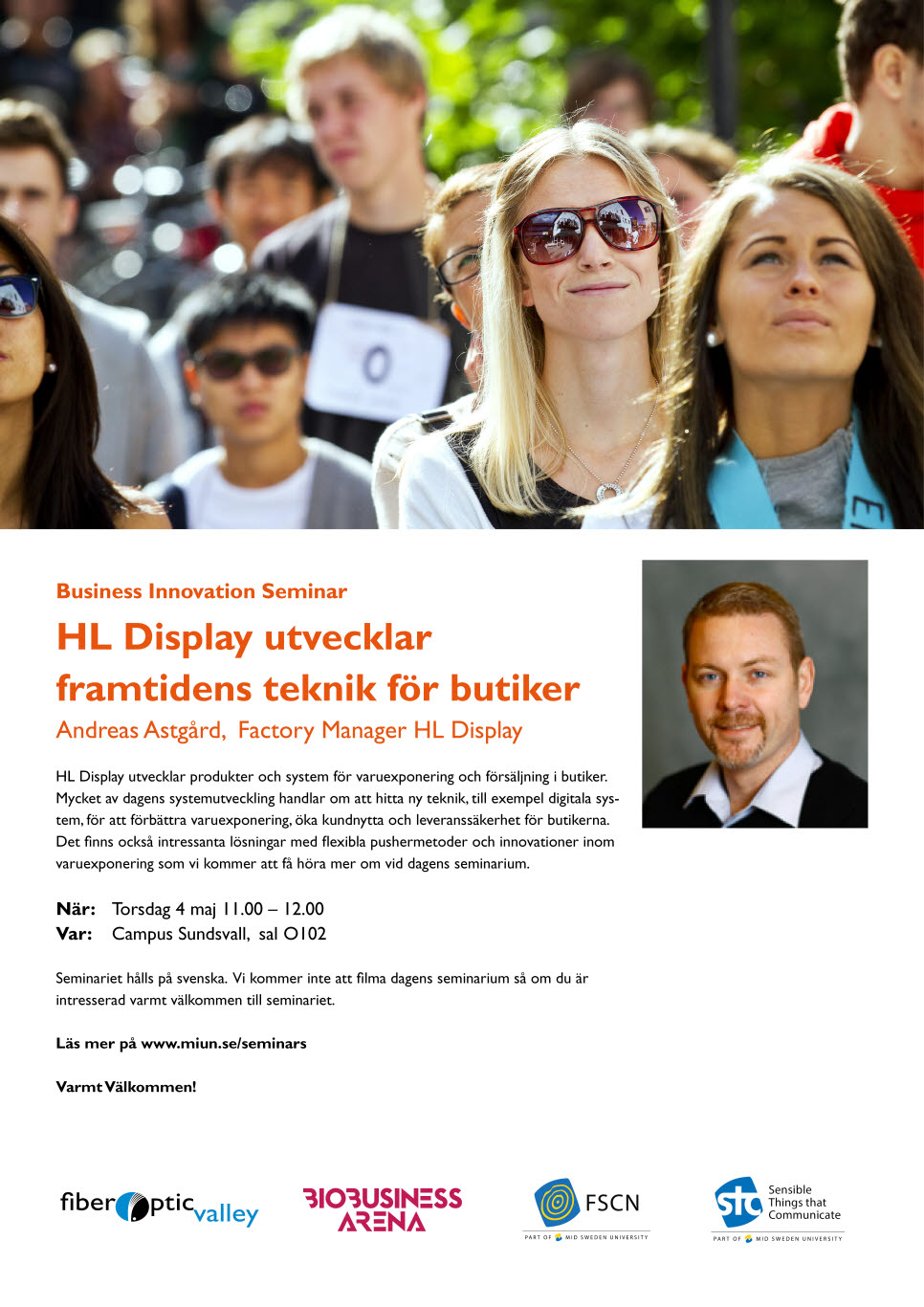 Welcome to Business Innovation Seminar with Andreas Astgård from HL Display. The seminar will be in Swedish.
HL Display utvecklar framtidens teknik för butiker
HL Display utvecklar produkter och system för varuexponering och försäljning i butiker. Mycket av dagens systemutveckling handlar om att hitta ny teknik, till exempel digitala system, för att förbättra varuexponering, öka kundnytta och leveranssäkerhet för butikerna. Det finns också intressanta lösningar med flexibla pushermetoder och innovationer inom varuexponering som vi kommer att få höra mer om vid dagens seminarium.
Varmt välkommen!
Denna gång kommer vi inte att filma seminariet. Så är du intresserad av detta, välkommen till seminariet.