Societal Challenge 2017 (Samhällsutmaningen)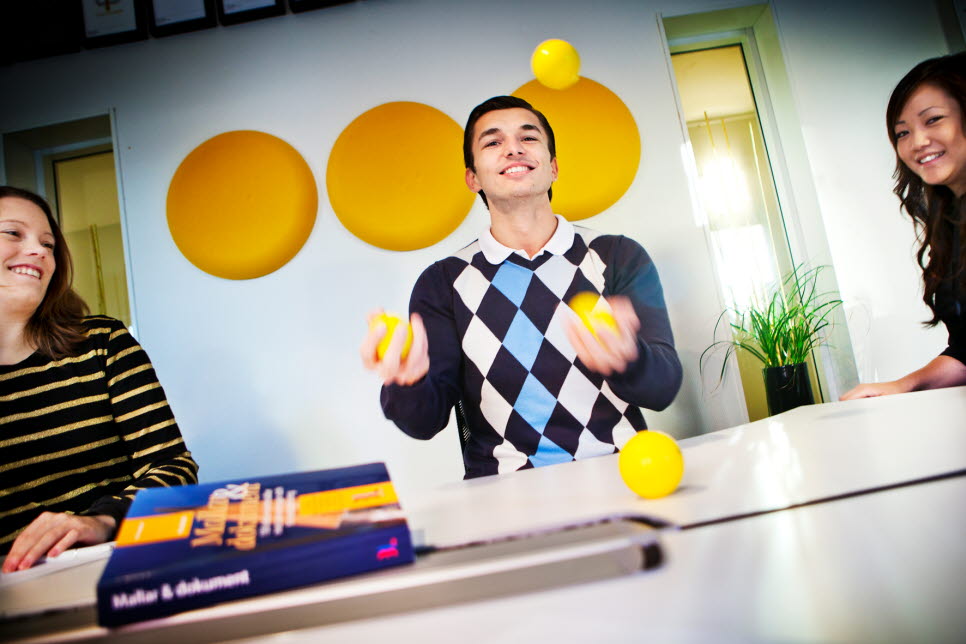 Engaged people. Flowing creativity. Future society.
You are valuable! As a student you possess current knowledge, exciting experiences as well as brilliant ideas for the future. For the third year in a row we invite you to take part in a creative idea workshop to solve challenges in our society. This year's challenge is presented by Kimatråd Jämtlands län and involves the topics climate, health and tourism.
We will start with an inspiring session together with Johnny Sundin, one of Sweden's most entertaining trend spotters. Johnny will open our eyes into our exciting future. He will also be your creative advisor during later parts of the workshop.
You work in teams together with other students from Mid Sweden University. Innovation advisors from Miun Innovation lead you and your team through your creative process . They give you tools that help you throughout the process, but these tools can also be helpful in your studies as well as your future career. During the workshop you establish new contacts as well as get a valuable merit for your CV.
You and your team will present your idea during a conference held by Klimatråd Jämtlands län at 27th October.
TIME AND PLACE: 26t-27th October. We start at 08:15 in room F229 (breakfast is served from 08:00) at 26th October, Östersund Campus. The event ends at 12:00 at 27th October. The event is free as well as breakfast, lunch and "fika". If you cannot participate at 27th October it is OK, just let us know this in beforehand.
HOST: Klimatråd Jämtlands län
TOPIC: Climate, Health and Tourism
FOR WHO? All students at Mid Sweden University
Sign up in the form to the right at this webpage, latest at 25th October.
The amount of participants are restricted, first come first served.
If you have any questions, send them to Sandra Jonsson at sandra.jonsson@miun.se
Our partners and financiers: Östersunds kommun, Länsstyrelsen Jämtlands län, Region Jämtland Härjedalen