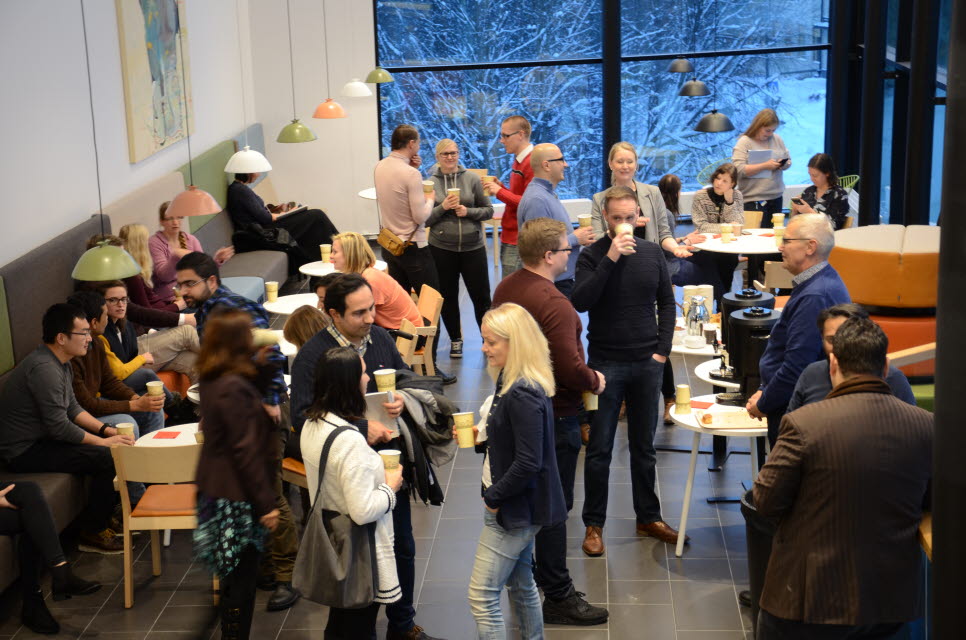 PhD Career Day is a career day offered at Mid Sweden University to give PhD students an opportunity to start planning their working life. Mid Sweden University has ongoing activities to increase our connections to working life and cooperation with the surrounding world in all our programmes and courses, and PhD Career Day is one of these activities.
About 10 per cent of the Swedish PhD students continue their career in the academia after having defended their doctoral theses. The aim of the PhD Career Day is to show our PhD students the possibilities of working for other organizations and companies than universities.
- It is important for our doctoral students to understand the labour market outside of the university in order to increase their possibilities to have a fun, stimulating and rewarding job, says Lars Malmbom, innovation advisor at Mid Sweden University and one of the initiators of the PhD Career Day.
The first PhD Career Day at Mid Sweden University was a success; the available 60 places were soon booked and the participating PhD students were satisfied.
- You never know where you will find a job, so contacts all over the world are valuable, says Hiba Alqays, PhD student at STC. She found it very useful to hear about the hidden labour market, and how to find these hidden jobs by means of contacts and networks.
The PhDs were given advice on how to improve their employability already during their studies. To be able to wrap one's knowledge is important to anyone looking for a job and for PhD students, this means wrapping their expertise in such a way that future employers can understand the benefits they can offer the company.
Behind the success was an interesting and relevant programme. Lecturers from the Swedish Higher Education Authority, UKÄ, talked about what the labour market in Sweden looks like after having defended a doctoral thesis; former PhD students at Mid Sweden University talked about their journeys from PhD students to their current jobs in trade and industry; and Dr. Tina Persson, a professional career and working life coach, talked about ways to improve your employability by understanding how to wrap your scientific expertise and where to look for jobs.
- I would like them to start thinking about their career and the next step early on and ask for help, ask colleagues, and google. I would also like to tell them not to be afraid to fail or feel stupid, says Dr. Tina Persson.
The aim of the PhD Career Day is to offer an annual event, carried out alternating between Sundsvall and Östersund every other year. To each event, all PhD students of the university will be invited.