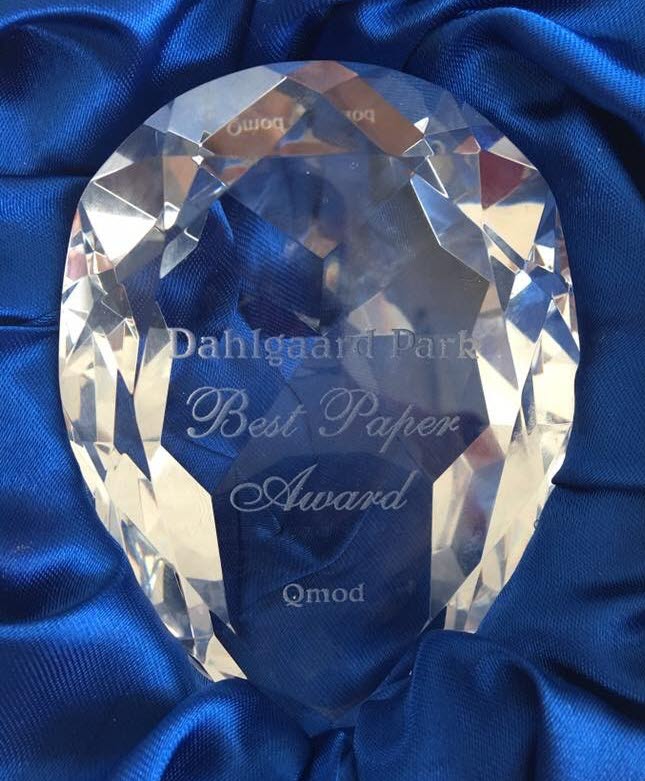 Researchers in the KK Stiftelsen funded project, SIMPLY Lean, were award two Best Paper for the paper "Capturing Value-based leadership in Practice: Insights from developing and applying an Al-interview guide" at the international QMOD 2017 conference on quality, management and organisational development and for the paper "Design thinking to support value-based leadership for sustainable quality development at the International Canadian Quality Congress.
- We are proud of the success we have had with our business partners in this project, which is funded by the Knowledge Foundation,says the project leader, Professor Kristen Snyder. We have chosen to focus on what we call value-based leadership to show that it is important for leaders to work with values and organizational culture to help businesses achieve a sustainable quality practice.
Five researchers (Bäckström, Hedlund, Ingelsson, Lilja, and Snyder) from the department of Quality Management are examining how value-based leadership can contribute to sustainable quality development in Swedish Businesses. Motivated by the earlier research findings that show a high percent of quality initiatives fail due to leadership, this group of researchers set out to understand what lies beneath the surface of leadership to better understand how to help businesses achieve a sustainable quality practice. Using a comprehensive mixed methods approach they found the importance of anchoring leadership and decision making in company values and organisational culture.
So far, the project and its five researchers from the Department of Quality Management have presented more than 10 papers at international conferences, and some that have been published in international journals.
To learn more about their work contact and other publications from this project, contact Professor Kristen Snyder at kristen.snyder@miun.se.